Beechwood blows out Frankfort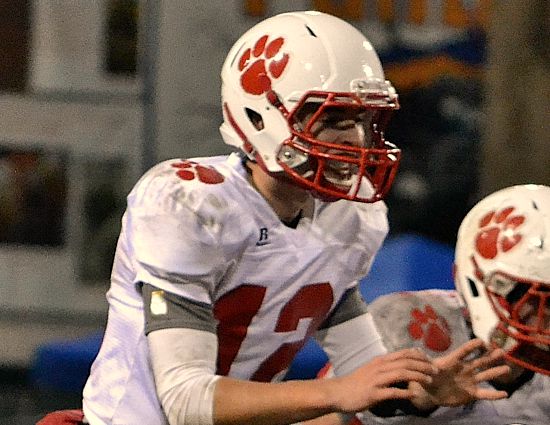 Freshman Logan Castleman caught five passes for 105 yards and two touchdowns as Beechwood blew out Frankfort, 48-10 in a Class A second-round playoff game in Fort Mitchell on Friday.
Senior quarterback Kyle Fieger finished 10 of 15 for 209 yards and three TDs, giving him 35 touchdown passes for the season and 95 for his career.
Senior Brett Slusher added a pair of receptions for 77 yards and one score. Junior Aiden Justice led the Tigers' rushing attack with nine carries for 106 yards and three TDs.
Beechwood dominated the Panthers in total offense, 406-167. The Tigers ended the night with 197 yards on the ground and 209 in the air, while Frankfort managed just 69 rushing yards and 98 more passing.
Beechwood will travel to Louisville Holy Cross for a state quarterfinal next week.