Rams in regional finals again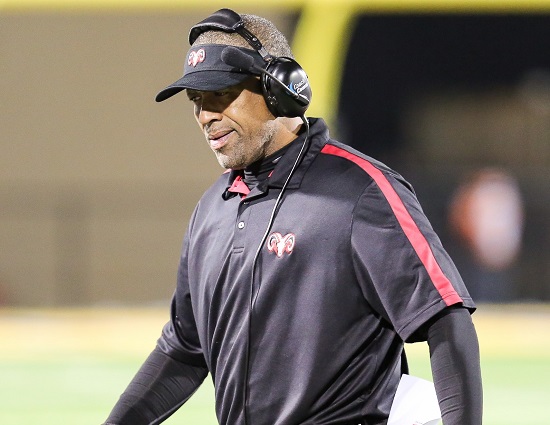 HUBER HEIGHTS, Ohio – Like he has done so many times this season, Trotwood-Madison running back Rave'ion Hargrove made an opposing defense look defenseless as the Rams took down Tippecanoe, 33-19.
Hargrove carried the ball 35 times for 371 yards as Trotwood-Madison advances to its seventh consecutive Regional title game after ending the Red Devils season in the playoffs for the second time in the last three years.
Hargrove had touchdown runs of 76 and 70 yards in the first quarter. The latter erased a one-point lead by the Red Devils. It would be the only lead that Tippecanoe had in the contest, and it lasted just 20 seconds.
Trotwood-Madison will be looking for its sixth consecutive Regional title. The first three were in Division II with last two being at the Division III level.
This was the third time in the last four weeks that Hargrove has run for more than 360 yards. He raises his season totals to 2,493 yards and 34 touchdowns. The sophomore has found the end zone 19 times in the last four weeks.
The win for Trotwood-Madison sets up a rematch of the 2014 Division III, Region 10 championship game with Wapakoneta (12-0). The Rams won that affair, 34-28 in overtime. That game was a see-saw battle that had four ties and five lead changes.
TROTWOOD-MADISON 18-7-0-7-32
vs TIPPECANOE 13-0-6-0-19
TM: Hargrove 76 run (kick failed)
TIP: Staggs 23 run (kick failed)
TM: Hargrove 3 run (run failed)
TIP: Staggs 50 run (Shomper kick)
TM: Hargrove 70 run (run failed)
TM: Hargrove 4 run (Hargrove run)
TIP: Hughes 3 run (Shomper kick)
TM: Hargrove 2 run (Britt kick)
RECORDS: Trotwood-Madison(9-3); Tippecanoe (10-2)