Cats Juniors Look to Restore Tradition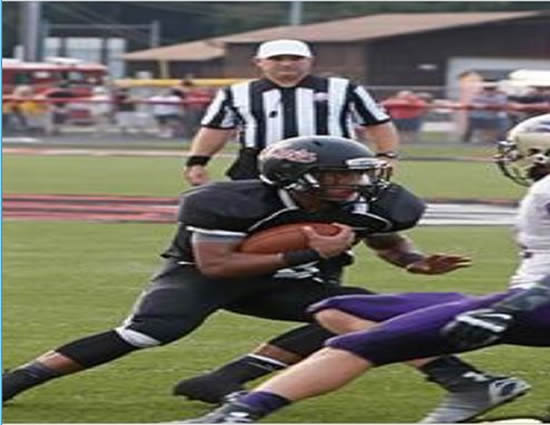 When you walk into Franklin High School and sit in the athletic office you just sense the tradition of the football program.
Last year's motto for the team was "Rise Above Expectations" and fit perfectly with the challenges a head coach could face with underclassmen playing the majority of snaps. That was the case last season for head coach Brad Childers. He was constantly making adjustments to give his team the best chance to win. The Wildcats started out the season 5-2, and were playing above expectations, but unfortunately lost the final three games to finish 5-5.
"We played a lot of young guys, and unfortunately the injury bug hit us going into Week 8, but that is no excuse because everybody gets hit with injuries, but we feel like we are going to be a lot better this season," said Childers. "Our focus this offseason has been to get stronger and traditionally we have produced, so this year could be something special."
This season's motto is "Talent, Technique, and Toughness" and the Wildcats are full of all three ingredients as the leaders of this team are now more experienced. This roster is full of players looking to play at the next level.
Noah Kremer is a two-sport junior athlete as he is a wide receiver and free safety for the football team, and a 6-feet-4 forward for the basketball team. He played quarterback to start the season, but transitioned to wide receiver, and Childers felt having Kremer at receiver improved the Wildcats' chances of winning.
"To give us the best chance of winning we wanted Kremer on the perimeter so we can get him the ball vertically," expressed Childers. "Noah really played well for us at quarterback, but after seeing Ryan Montgomery sling the football, we talked as a staff and thought this gave us the best chance to defend."
He moved to wide receiver in Week 4, and caught 18 passes for 398 yards. His performance earned him First Team Southwest Buckeye League Southwest Division.
Along with Kremer, 6-feet-4 junior defensive back Eric Robinson gives Franklin size in the secondary. He finished with 41 tackles, an interception and six pass deflects. He is a two-sport athlete as he plays outfield for the baseball team, and said the the start and stopping in baseball helps his football techniques.
"He is a solid corner, and people do not throw his way," said Childers.
Junior defensive back Trenten Scott is on the opposite side of the field from Robinson. In his second year in the starting lineup, the defensive back recorded 71 tackles, an interception, fumble recovery and six pass deflects. The 5-feet-8 Wildcat was awarded first team all-conference, and Division III Associated Press All-Ohio Special Mention. In the offseason, Scott takes his aggressiveness from the football field to the wrestling mat.
"From my sophomore to junior year I improved a lot," said Scott. "I was hitting harder and feel stronger."
Childers saw an improvement in Scott's third season and contributed his aggressiveness to wrestling.
"Trenten has a nose for the ball and has this toughness about him. That is how wrestling helped out."
Junior running back Bailee Moore is a standout for the Wildcats, especially after his Week 1 performance last season when he gained 209 yards and scored a pair of touchdowns against rival Carlisle. This offseason Moore said he has been in the weight room and on the track. He has been timed with a 10.9 100-yard dash.
"Bailee is competing at the highest level for us in the region," said Childers.
Moore started playing football in junior high, but said he has a passion for the game and loves playing.
All 48 players on the roster play multiple sports to keep them in shape year round.