2016 KHSAA State Championships Schedule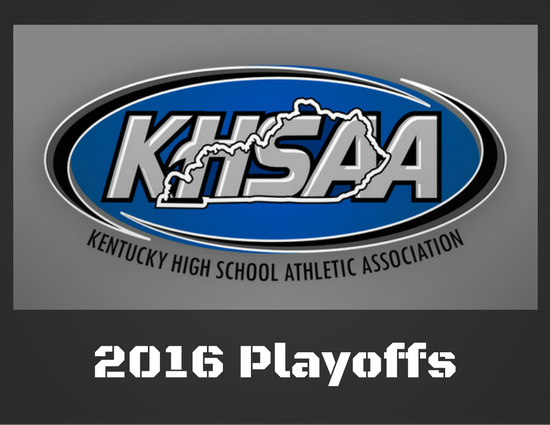 With Western Kentucky University's win Saturday night at Marshall University combined with Southern Mississippi's upset win over Louisiana Tech on Friday, WKU has qualified to again host the Conference USA championship game in Bowling Green. The game will be played on Saturday morning, December 3rd at 11 a.m. CT. This will necessitate a change in the KHSAA game schedule for the state finals, which will wrap around the Conference USA championship game.
The Class 1A game, featuring Beecwhood versus Hazard, will be played on December 2nd with a kickoff slated for 8 p.m. ET.
"Conference USA championship rules have large mandatory blocks of time that must be made available at the playing facility, not only for team preparation but for stadium and network television preparation, and this was the only alternative other than playing a game very early on Friday morning," said KHSAA Commissioner Julian Tackett.
"Last year's Thursday night game was problematic for both schools with the travel necessary both on Thursday and the likelihood that teams would be forced to stay an additional night due to a later finish. This interruption of two nearly full school days was something we wanted to avoid this year. We have worked with the local sports commission to ensure that hotels are available regardless of the conflicting event, and the staff at WKU continues to do a stellar job interfacing with the league regarding options and logistics."
The Russell Athletic/KHSAA Commonwealth Gridiron Bowl will continue with the Class 3A and 6A games played on their originally scheduled date (December 3rd), but with game times moved to 6 p.m. CT and 9 p.m. ET, respectively.
"We have eliminated media timeouts and will closely monitor our time schedule to keep the integrity of the time schedule as a top priority."
Sunday play will start with the Class 2A game at 1:30 p.m. ET. The Class 4A game, originally scheduled for Friday, will be played Sunday at 4:45 p.m. ET and the Class 5A game will serve as the nightcap with a tentative 8:00 p.m. ET start.
"It's unfortunate for us that we were unable to stay with our originally planned schedule, that had been worked out months ago in collaboration with WKU staff, but we congratulate coach Jeff Brohm, a KHSAA Hall of Fame member, on the successful season and will work collaboratively with WKU to provide an optimal experience for the student-athletes, coaches, officials and all involved."
FINALS SCHEDULE
Class 1A, Beechwood vs. Hazard, Friday, 12/2, 7:00 p.m. CT
Class 3A, Central vs. Belfry, Saturday, 12/3, 5:00 p.m. CT
Class 6A, Trinity (Louisville) vs. Lafayette, Saturday, 12/3, 8:00 p.m. CT
Class 2A, Christian Academy-Louisville vs. Danville, Sunday, 12/4, 12:30 p.m. CT
Class 4A, Franklin-Simpson vs. Johnson Central, Sunday, 12/4, 3:45 p.m. CT
Class 5A, Bowling Green vs. Pulaski County, Sunday, 12/4, 7:00 p.m. CT
Tickets will be available at each competing school as well as online at KHSAA.org.
*Be sure to follow @TSFootball all week for state championship coverage.