Playoff Schedule: Week 14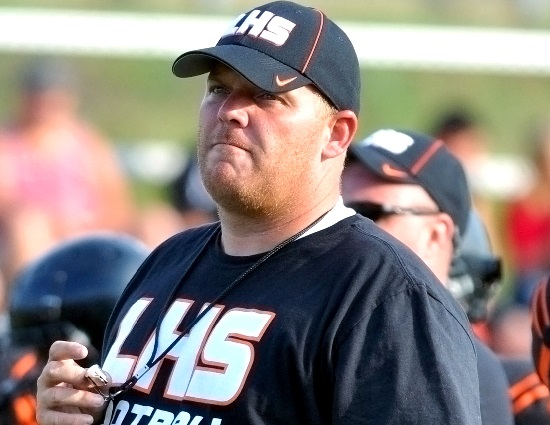 We are down to just seven TSF teams left standing as we head towards the final weekend of November on the high school football gridiron.
Lawrenceburg will be playing in its first state championship since 1985 and trying to win a title for the first time since 1978 when they face Fort Wayne Concordia next Saturday at Lucas Oil Field in Indianapolis for the IHSAA Class 3A state championship.
Meanwhile, four TSF teams in Ohio – St. Xavier (DI), La Salle (DII), Trotwood-Madison (DIII), and Alter (DIV) will play in semi-final matchups as they try to punch a ticket to championship week in Columbus.
Only two of our Northern Kentucky teams remain alive after 13 weeks – Holy Cross (Class 2A) and Beechwood (Class 1A).
Here's a look at this weekend's playoff match-ups for area teams:
FRIDAY
Ohio Division I – 7:30 P.M. at Piqua H.S.
#5 St. Xavier (8-5) vs. #3 Pickerington Central (12-1)
Ohio Division II – 7:30 P.M. at Sidney H.S.
#3 La Salle (11-2) vs. #4 Anthony Wayne (10-3)
Ohio Division IV – 7:30 P.M. at London H.S.
#3 Alter (13-0) vs. Bishop Hartley (10-2)
Kentucky – Class 2A Semi-Final – 7:30 PM
#2 Holy Cross (10-3) at #1 Danville (11-2)
Kentucky – Class 1A Semi-Final – 7:30 PM
#1 Russellville (12-1) at #1 Beecwhood (12-1)
SATURDAY
Indiana Class 3A Championship – 3:30 PM at Lucas Oil Field
Lawrenceburg (13-1) vs. Fort Wayne Concordia (12-2)
Ohio Division III – 7:00 P.M. at Lima H.S.
#7 Trotwood-Madison (11-2) vs. #1 Toledo Central Catholic (13-0)
*Be sure to follow @TSFootball for playoff updates.