Wyoming leads pack in TSF Ohio DIV-VII Rankings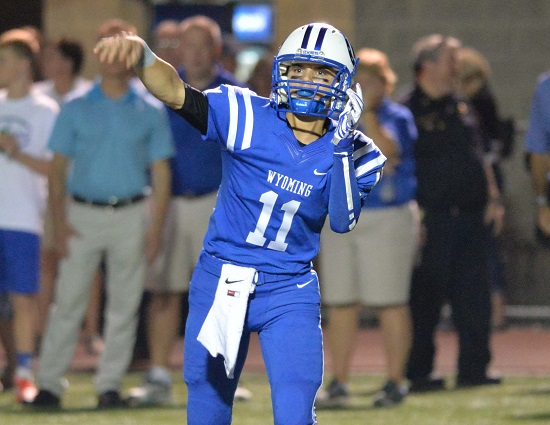 Saddle up everyone; they are riding high in Wyoming. The Cowboys have lassoed the #1 spot in our 2017 Preseason  TSF Ohio Division IV-VII Team Rankings.
Wyoming returns seven starters from a defense that allowed less than 10 points per game, had five shutouts and whose only loss a year ago was in the regional championship.
"I am excited to see us continue to improve as a program. The numbers in our program have seen an increase," Cowboys' head coach Aaron Hancock stated. "I attribute that to the positive work ethic our players display within our community, on and off the field."
Wyoming, second-ranked Clinton-Massie and others pursuing a championship in Division IV, Region 16 are all likely happy to see perennial playoff powerhouse Alter gone from Region 16. The Knights have been bumped up to Division III after OHSAA divisional realignment.
Those good fortunes were also bestowed on our highest rated Division V team in the poll, #5 CHCA. Realignment sent their biggest hurdle in Region 20, Coldwater, down to Division VI. The Eagles will face #4 Bishop Fenwick in the only game in Week 1 between ranked foes in this poll.
There are some tough openers against Division III schools for three of our rated teams. Two of those are on the road as #3 Indian Hill is at New Richmond, #7 Taft goes to Mount Healthy and #8 Valley View hosts Wilmington. It is conceivable all three of those ranked squads could be 0-1 to start the year. The poll could have a very different feel by time we get to September.