Badin takes down Chaminade-Julienne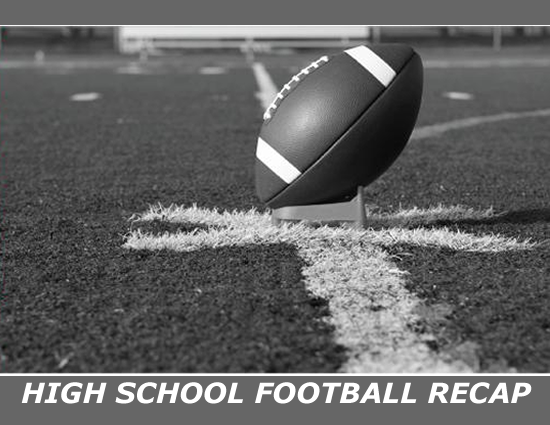 Badin came up with a big win as they too down Chaminade Julienne 38-21 Friday night at home.
Badin sophomore Jayden Carter intercepted a pass in the endzone to secure the win with just over five minutes left in the game.
This is a step in the right direction as Badin is looking to make the playoffs for the first time since 2015.
Chaminade-Julienne tried to cut the gap 14-7 in the second quarter, but Josh Hegemann returned a kickoff 97 yards for a touchdown to extend the lead 21-7 and took the 14-point lead into halftime.
In the second half, Badin kicker Luke VanSteenkiste kicked a 23-yard field goal to make the score 24-14 with just under five minutes left in the third quarter. On The Eagles first play from scrimmage, Badin's Andrew Jones recovered a fumble, and the offense turned it into a 20-yard touchdown pass from Zach Switzer to Marshall Flaig.
Badin running back Davon Starks had 26 carries for 141 yards and caught a touchdown pass.
Chaminade Julienne quarterback freshman Luke Chandler threw 10-of-19 for 124 yards with two touchdowns. Quincy Johnson gained 67 yards on 20 carries for the Eagles. Chaminade Julienne is still in the Division III playoff hunt but have a tough matchup against Alter next Friday.
Chaminade Julienne 0 14 7 0 21
Badin 7 14 10 7 38
B: Starks 17-yd pass from Switzer (VanSteenkiste PAT)
B: Switzer 1-yd TD run (Vansteenkiste PAT)
C: Johnson 6-yd run (Staub PAT)
B: Hegemann 97-yd ko return (VanSteenkiste PAT)
C: Willis 29-yd pass from Chamdler (Staub PAT)
B: VanSteenkiste 23-yd FG
B: Flaig 20-yd pass from Switzer (VanSteenkiste PAT)
C: Downing 18-yd pass from Chamdler (Staub PAT)
B: Carter INT pass in end zone (VanSteenkiste PAT)
RECORDS: Chaminade Julienne (7-1), Badin (5-3)
UP NEXT: Chaminade Julienne visits Alter (8-1); Badin hosts McNicholas (1-8)