Lakota East too much for Lakota West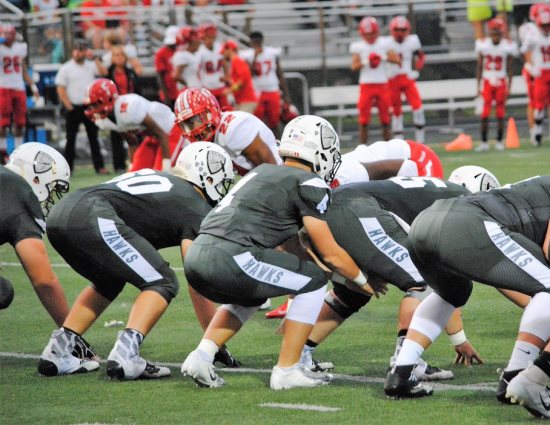 LIBERTY TOWNSHIP, Ohio – In the battle of the Lakota's it was Lakota East coming out on top in a route over Lakota West 36-3. Lakota East has outscored Lakota West 71-3 in their past two meetings. Lakota East's defense was able to force three fumbles and a safety as they have only allowed three points in the past two years.
Senior running back Jack Dobrozsi led the way for the Thunderhawks with 240 rushing yards and three rushing touchdowns. Sean Church, also added two passing touchdowns going 5/9 for 96 yards. Both of those passing touchdowns were caught by senior Evan Yablonsky.
Lakota East winning by 33 against their rival was a great confidence booster as they host the undefeated Colerain Cardinals next week. Both of their offenses run the triple-option which has proven to be a hard offensive scheme to stop. Lakota East will be fighting to give them their first Greater Miami Conference loss since 2008.
Have a night, @jackdobrozsi. @EAST_HAWKS beat rival Lakota West behind Dobrozsi's three long TD runs. @gmcsports #Fox19FinalQuarter pic.twitter.com/AsgQZLBTiK

— Joe Danneman (@FOX19Joe) October 6, 2018
SCORING BY QUARTERS
Lakota West 3-0-0-0-3
Lakota East 0-21-7-8-36
SCORING PLAYS
WES: N.Hjort 42 yd field goal
EAS: E.Yablonsky 41 yd pass from S.Church (G.Myers kick)
EAS: J.Dobrozsi 57 yd run (G.Myers kick)
EAS: E.Yablonsky 22 yd pass from S.Church (G.Myers kick)
EAS: J.Dobrozsi 65 yd run (G.Myers kick)
EAS: J.Dobrozsi 64 yd run (G.Myers kick failed)
WES: Team Safety
RECORDS: Lakota West (2-5); Lakota East (5-2)
UP NEXT: Lakota West vs. Princeton (2-5); Lakota East vs, Colerain (7-0)
*Image from @BCHSSReport