South Dearborn downs Lawrenceburg in OT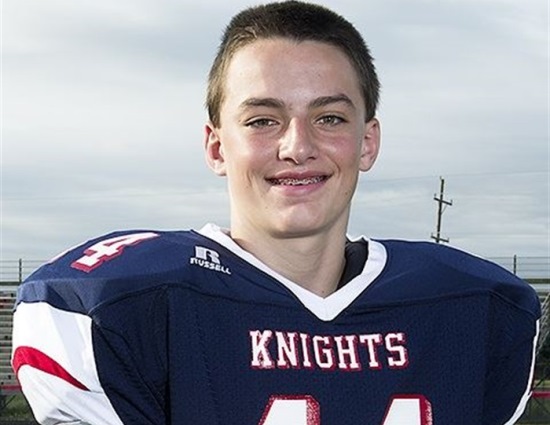 The South Dearborn Knights grabbed a third straight win by taking down the Lawrenceburg Tigers on the road in overtime, 20-14, to close out regular season play in the EIAC.  Offensive lineman Nate Pruitt recovered a fumble in the end zone to win the game for the visitors.
South Dearborn (7-2) was led by junior running back Timmy Dick, who rushed for 111 yards and a TD on 13 carries. Dick also was a force on defense coming up with nine tackles (two for a loss) and a sack. Senior Ethan Getz scored a touchdown of his own and finished with 71 yards and two receptions.
Tigers and Knights tied 0-0 at the end of 1 in Aurora. Listen live @eagle993 pic.twitter.com/aUV4MLQoUd

— Eagle Country 99.3 (@eagle993) October 12, 2018
Freshman Garrett Yoon accounted for most of the offense on the night for Lawrenceburg (4-5). The young quarterback completed 14 of 25 passes for 176 yards and rushed for 50 yards and two scores on 22 carries in the loss.
The Tigers will match up with North Harrison (6-3) next Friday night in IHSAA 3A playoff action while South Dearborn will play host to Jennings County (27) in a 4A postseason tilt.
IHSAA PLAYOFF BRACKETS
Class 4A Bracket | Class 3A Bracket