NKY Round-Up: Conner comes up just short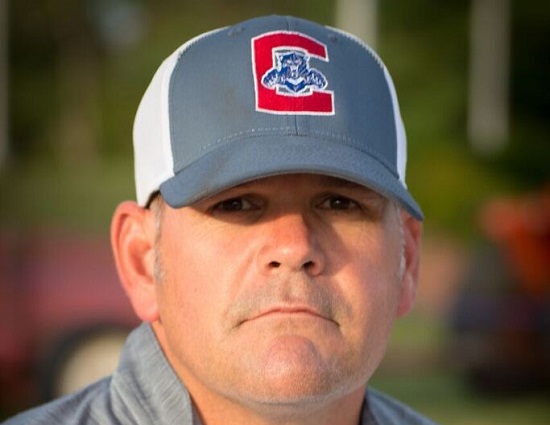 It was Regional Championship Friday across the state of Kentucky on the high school gridiron, including games featuring six Northern Kentucky teams.
Covington Catholic and Highlands were the only two TSF teams facing each other. The Colonels defeated the Bluebirds 36-0 (COMPLETE RECAP).
Let's take a look at how the other four local teams fared in Week 13:
MADISON CENTRAL 28, CONNER 27 (2 OT)
The Conner Cougars came up shy in their trip to the Madison Central Indians as they fell in double overtime 28-27 in what turned out to be one of the more thrilling games in the entire Bluegrass State on Friday night.
After the two teams were knotted at 14-14 after regulation, the Indians got on the board first in the extra frame on 8-yard run by Freddy Chenault. The Cougars answered quickly on a 2-yard TD run by quarterback Jared Hicks.
Conner (9-4) got the first possession the second overtime and running back Christian Webster hit paydirt from 2-yards out. However, kicker Teddy Schul's extra-point attempt sailed wide right, leaving Conner ahead at 27-21.
Madison Central (10-3) answered when Derrick Miller connected with Blake Muntz on an 8-yard TD strike. The Cougars tried to ice Indians' kicker Jordan Hatcher, but he wasn't faded. He put his kick through the uprights and the home crowd poured on the field as Madison Central claimed their first-ever regional title.
Central wins 28-27 pic.twitter.com/ntt3m1i3OU

— Register Sports (@RichmondRsports) November 17, 2018
Webster finished the night with 18 carries for 78 yards and a touchdown in the loss. Hicks threw for 122 yards and a touchdown, but he was able to complete just 9 of his 27 passes and was picked off once.
The Cougars season comes to an end, but the team saw a big turnaround after a 4-7 mark in 2017.
SCOTT COUNTY 56, SIMON KENTON 28
The Simon Kenton Pioneers couldn't slow down Cardinals on Friday night in Independence as their season came to an end with 56-28 loss in the Class 6A finals.
The game featured the only 6A teams with multiple 1,000-yard rushers this season in Simon Kenton's Caleb Farfsing and Jon Sergent and Scott County's Austin Barnett and Bronson Brown. All of them would make plays in this one.
Simon Kenton simply had few answers defensively. Jon Sergent scored the first two Pioneer touchdowns on runs of 27 yards and 16 yards. He caught the team's third TD on 48-yard pass from Farfsing. The duo would also hook up for a 65-yard scoring play in the final quarter.
The Pioneers season comes to an end, while Scott County will host Madison Central next Friday night.
WALTON-VERONA 18, GLASGOW 14
Despite not getting an offensive touchdown in the first three quarters and trailing 14-6 to start the fourth quarter, Walton-Verona (11-2) final put two scores on the board in final frame. The decisive blow came on a 37-yard TD pass from Garrett Jones to Peyton Smith with 2:23 left. (COMPLETE RECAP)
BEECHWOOD 49, FRANFORT 8
The Beechwood Tigers locked up their fifth straight regional title by taking down Frankfort 49-8 in the Class 1A regional title game Friday night in Fort Mitchell.
Beechwood (10-2) raced out to a 28-0 lead in the first quarter and scored twice in their first three offensive plays.
Logan Castleman was responsible for three of those scores on TD runs from 65, 12, and five yards out.
Up next, the Tigers will host Campbellsville for a chance to move to the 1A KHSAA Commonwealth Gridiron Bowl.