Talawanda Hires Cox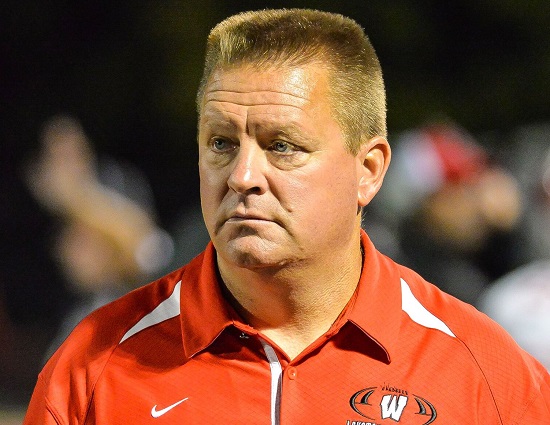 Talawanda Head Coach Larry Cox (photo by Mike Noyes/TriStateFootball.com)
A new era begins at Talawanda as the school board announced the hiring of Larry Cox to head up the football program. Cox replaces JD Vondrheide who went 17-54 with one playoff appearance in seven seasons at the helm. Since making the postseason in 2014 the Brave have gone just 5-35.
Cox who was out of coaching last fall, is a graduate of Badin High School and Miami University. He spent two years as the head coach at Bellbrook before moving to Lakota West in 1997. In 21 years at Lakota West he posted a 114-103 mark. Twelve times the Firebirds finished above .500 under him. Cox has 127-110 overall in 23 seasons overall.
This will be a rebuilding process in all phases of the game for Cox.  The Talawanda defense has allowed 35.0 per game over the past two campaigns. The offense has averaged just 10.8 points per contest with 11 games of seven points or fewer in that same span.