2019 Snapshot: Bethel-Tate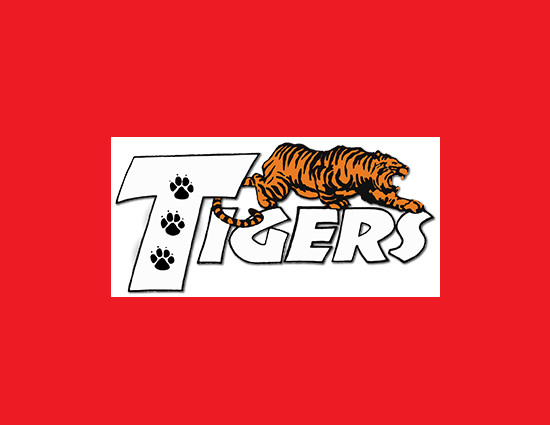 Once the doormat of SBAAC football, Bethel-Tate has begun to turn things around. The program is looking for its third playoff appearance in the last five years. This squad has the talent to get it done but a move up to a very tough Division IV, Region 16 means the Tigers can never take a snap off.
"We will be experienced. We are only losing 2 players on offense. Our offensive line will have all five who have varsity experience, most of which have multiple years under their belts. On defense, we will be experienced as well. All but three players will be returning. We will have to see who steps up the take the place of All-State Honorable Mention Gabe Kilgore and lead our defensive line. Our linebacking core will be what leads our defense," head coach Jeff Essig states
Still despite all the players that have encountered the Friday night lights the Tigers have some growing up to do.  "As was last season we will be young. Last fall,ur varsity team was made up of mainly underclassman. This season's team will be the same. We only have five seniors this year, as it is a small class in general. This weakness is also a positive for us because we will be returning so many young guys with varsity experience," says an optimistic Essig.
The schedule is grueling. If Bethel-Tate can weather the storm they are going to be more than ready to handle what comes at them in the postseason.

Division IV, Region 16
2018 RECORD: 4-6, 3-2 SBAAC National
COACH: Jeff Essig (20-13 at Bethel-Tate, three years; 20-13 overall)
HONOR ROLL
Alex Manz, Sr, QB/DB – A three-year captain and starter, Manz was outstanding a year ago. He accounted for 3,102 yards of total offense (2,081 pass, 1,021 rush) and 19 touchdowns (12 pass, seven rush). Manz was named Frist Team All-SBAAC National for his work.
Dylan Poff, Sr, WR/DE – Averaged 19.3 yards on 49 receptions for 948 yards and a pair of touchdowns last season. That earned Poff, OPSWA Division V Second Team All-Southwest District honors.
Gauge Dunn, So, WR/DB – As a freshman, Dunn caught 55 balls for 588 yards and eight touchdowns. That effort earned Dunn OPSWA Division V Second Team All-Southwest District accolades.
Gavin Smith, Sr, OL – A starter at right tackle since his sophomore season. Smith has improved every year and the league has taken note. He received Honorable Mention All-League as a sophomore and Second Team All-SBAAC National honors as a junior.
Kyle Smith, Jr, WR/DE – Was named Honorable Mention All-SBAAC National after recording six-and-a-half sacks, with a fumble recovery and eight receptions for 87 yards as a sophomore.
OTHER RETURNEES
Logan Owens, Jr, RB/LB – Owens finished last season with five sacks. Four of those came in the Tigers last three games.
Eli Ryan, Jr, OL/DL – All Ryan did as a sophomore was record five sacks and recover two fumbles.

Norman Darnell Jr., So, RB/LB – "Bubba" as he is affectionately called by his teammates and family was the Tigers defensive play caller last year as a freshman. "He is like having a defensive coordinator on the field," Essig says. Darnell Jr. is the grandson of Bethel-Tate defensive coordinator and former Amelia head coach, Randy Hospelhorn.
NEWCOMERS
Patrick Kilgore, So, DL – Kilgore will compete for his brother's (Gabe) vacated position on the d-line.
Aaron Sandker, So, K – Looks to take over for Christian Altmayer at the kicker position.

PLAYOFF HISTORY
(two appearances, 0-2) – 2017, 2015
2019 SCHEDULE
Fri – 08/30/19 – BELLBROOK – 7:00 PM
Fri – 09/06/19 – at New Richmond – 7:00 PM
Fri – 09/13/19 – at Scott (KY) – 7:00 PM
Fri – 09/20/19 – at Batavia – 7:00 PM
Fri – 09/27/19 – CHCA – 7:00 PM
Fri – 10/04/19 – EAST CLINTON – 7:00 PM
Fri – 10/11/19 – CLERMONT NORTHEASTERN – 7:00 PM
Fri – 10/18/19 – at Blanchester – 7:00 PM
Fri – 10/25/19 – WILLIAMSBURG – 7:00 PM
Fri – 11/01/19 – at Fayetteville-Perry – 7:00 PM