TSF partners with WLWT, Blitz 5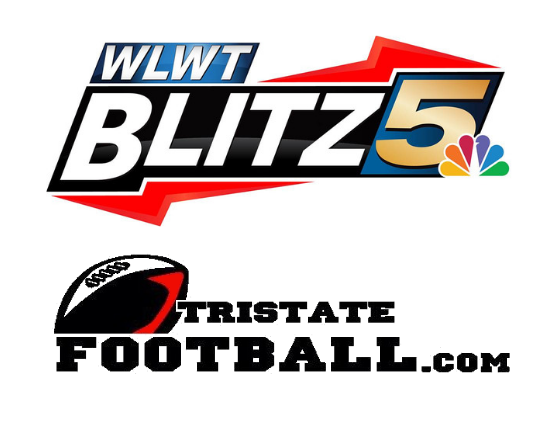 WLWT announced it has entered into an exclusive partnership agreement with TriStateFootball.com for the upcoming WLWT Blitz 5 football season.
The agreement will provide WLWT Blitz 5 with additional exclusive high school football coverage and content both on the air and online, as well as increased exposure and cross-promotion for the WLWT Blitz 5 Tailgate tour.
"WLWT Blitz 5, the original high school sports brand in Cincinnati and the Tri-State, is proud to add even more in-depth high school football coverage this fall through our partnership with TriStateFootball.com," said Branden Frantz, WLWT president and general manager. "From our WLWT Blitz 5 Tailgate tour to WLWT Blitz 5 on Friday nights to our daily sportscasts during the week, viewers can expect to see more in-depth coverage, more exclusive articles and more analysis and rankings than ever before."
"WLWT Blitz 5 and TriStateFootball.com are two of the most recognized and trusted sources in the market for high school football. This partnership is a huge win for the many loyal and die-hard high school fans in the Tri-State," said Dan Clasgens, President, Getsports Enterprises.
TriStateFootball.com, or TSF, is a multimedia sports brand managed by Getsports Enterprises LLC that is dedicated to publishing created and curated programming across content ecosystems and technologies.
TSF launched in 2005 and covers over 170 high school football teams in Southwest Ohio, Northern Kentucky and Eastern Indiana. As the publisher of the only website in the market dedicated to covering high school football exclusively year-round, TSF is one of the market's most trusted sources for high school football content.
With over a decade of coverage and experience in the industry, TSF celebrates student-athletes' accomplishments while providing valuable resource information for high school football fans.