2019 Snapshot: Mason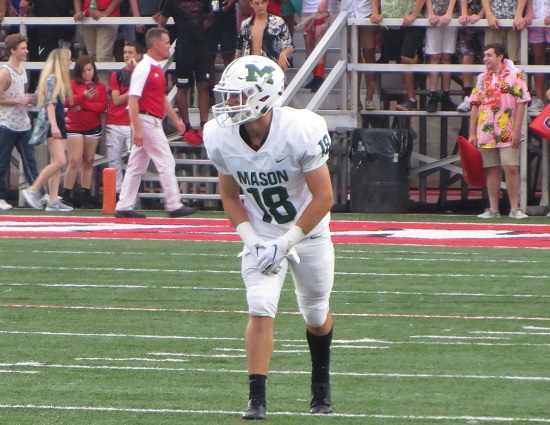 Mason is always one of the most overlooked teams in Southwest Ohio. They have been consistently solid for many seasons, but like many of their GMC counterparts the Comets have not been able to get past Colerain.
Head coach Brian Castner likes the motivation and drive of his players going into the season.
"Our players are working hard and pushing themselves every day to get better," he claimed. "We all have a mindset as a unit to be strong in all facets of the game".
Castner is admittedly concerned about his team's experience, but that is something everyone has to deal with.
Mason hasn't made a deep playoff run in some time, but we shouldn't forget they beat a perennial powerhouse in Elder just a few short years ago. Five of the program's 10 playoff appearances have been under Castner, all in the last eight years. This is a Mason team that might not be the most popular, but everyone respects them.
Division I, Region 4
2018 RECORD: 8-3, 7-1 GMC
COACH: Brian Castner (60-36 at Mason, nine years; 60-36 overall)
HONOR ROLL
Jack Haglage, Sr, LB: The heart and soul of the Mason defense. Haglage had 57 totaled tackles and a sack on his way to OPSWA Division I Second Team All-SW District honors as a junior.
Paul Rodriguez, Jr, OL: The 6-foot-5, 295-pound Rodriguez is a big-time prospect. He was a First Team All-GMC selection as a sophomore. Rodriguez has offers from Bowling Green, Cincinnati, Iowa State, Kent State, Miami (OH), Rutgers and Toledo.
Collin Brown, Sr, QB: Did a nice job of managing the game in his first year as a starter in 2018. Brown threw for 885 yards and accounted for nine touchdowns (five pass, four rushing) on his way to Second Team All-GMC honors.
Alec Dardis, Sr, WR: The Comets' go-to receiver. Dardis has 39 receptions for 494 yards and two touchdowns at the varsity level. He was named Second Team All-GMC as a junior.
Tyler Welsh, Sr, OL: The 6-foot-3, 275-pound Welsh is the senior leader of the o-line. He was a Second Team All-GMC selection in 2018.
OTHER RETURNEES
Nolan McCormick, Jr, RB: Had an outstanding varsity debut as a sophomore. He ran for 755 yards, amassed 1,018 all-purpose yards and found the end zone seven times on the ground. He had a career high 204 yards rushing against oak Hills.
Michael McCalmont, Sr, DB: A returning starter, McCormick was in on 37 total tackles, had a sack, forced two fumbles and recovered a fumble as a junior.
Blake Aaron, Sr, DB: Will move into the starting lineup after getting in on 18 total tackles in six contests a year ago.
PLAYOFF HISTORY
(10 appearances, 3-10) – 2018, 2017, 2016, 2015, 2011, 2004, 2003, 1999, 1997, 1996
2019 SCHEDULE
Fri – 08/30/19 – SPRINGBORO – 7:00 PM
Fri – 09/06/19 – LA SALLE – 7:00 PM
Fri – 09/13/19 – LAKOTA EAST – 7:00 PM
Fri – 09/20/19 – at Oak Hills – 7:00 PM
Fri – 09/27/19 – at Sycamore – 7:00 PM
Fri – 10/04/19 – HAMILTON – 7:00 PM
Fri – 10/11/19 – LAKOTA WEST – 7:00 PM
Fri – 10/28/19 – at Colerain – 7:00 PM
Fri – 10/25/19 – MIDDLETOWN – 7:00 PM
Fri – 11/01/19 – at Princeton– 7:00 PM