Xenia beats Franklin in thriller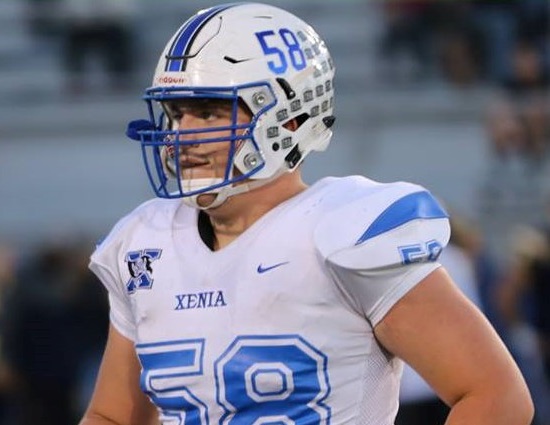 FRANKLIN, Ohio – Xenia junior running back Kevin Johnson scored a game-winning touchdown with 20 seconds left to win 27-20. This was Johnson's third touchdown of the game.
Franklin did not have an answer for Johnson or any of the running backs as Xenia totaled 385 yards. Johnson finished with 160 yards, and senior Andrew Pollender was second on the team with 144 yards on 24 carries.
Xenia was down 17-13 entering the fourth quarter, but Johnson scored on a 74-yard run and then followed that up with his game-winning score to help Xenia to its second win this season.
Xenia senior quarterback Brett Russell ran six times for 77 yards and a touchdown.
The defense held Franklin to only a field goal in the fourth quarter. Devin Hall recorded 15 tackles, including a sack. Xenia had two sacks and forced two turnovers, including an interception by Tremell Wright and Zack Gathier recovered a fumble.
Franklin's Gage Johnson led the team with 112 yards and a touchdown. He had a 30-yard run to give Franklin a 10-6 lead in the second quarter. Braden Woods had 130 combined yards and a touchdown that came at the end of the third quarter. Franklin rushed for 204 yards in the game.
This was the first time Franklin allowed more than 10 points in a game.
Xenia will head to Stebbins next week and look to start conference play. Franklin will start league play next week against a winless Monroe team.
SCORING BY QUARTERS
Xenia 0-6-7-14-27
Franklin 0-3-14-3-20
SCORING PLAYS
X: Johnson 21 run (kick failed)
F: Thacker 26 FG
F: Johnson 30 run (Thacker kick)
X: Russell 6 run (Bartley kick)
F: Woods 11 run (Thacker kick)
X: Johnson 74 run (Bartley kick)
F: Thacker 21 FG
X: Johnson 24 run (Bartley kick)
RECORDS: Xenia (2-1); Franklin (2-1)
UP NEXT: Xenia at Stebbins (1-2); Franklin at Monroe (0-3)
*Image from ScoutingOhio.com