NKY Round-Up: CovCath blanks Highlands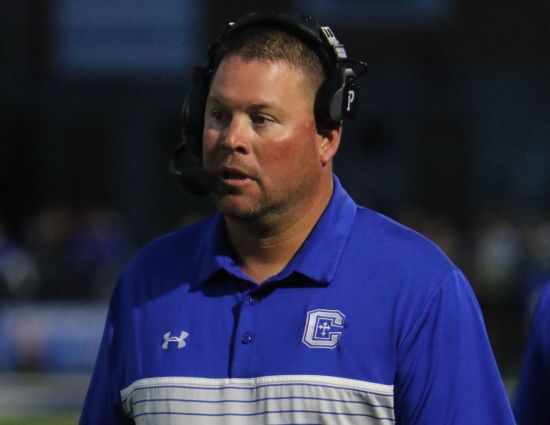 The Covington Catholic Colonels pitched their fifth shutout of the season as the moved to 9-0 with a 13-0 win over the Highlands Bluebirds in Fort Thomas on Friday night.
CovCath outgained Highlands in total yards, 394-157. The Colonels have only ceded more than seven points once all season.
The only touchdown of the contest came within the opening minute when Caleb Jacob connected with a 69-yard pass with Ethan Reardon. Trey Gronotte added a pair of field goals (39, 20) to lock down the win.
Running back Daniel Felix paced the offense with 142 yards on 15 carries and Jacob finished with 215 yards on 12-of-25 passing. Reardon led all receivers with nine receptions for 174 yards.
The Colonels will play for the Class 5A, District 5 title next week when they travel to Conner, who spent Week 8 on a bye and are winners of six straight.
Ryle 13, Dixie Heights 8
The Raiders got above .500 for the first time this season and remained unbeaten in district play by gutting out a win over the Colonels.
Ryle struck first on a 73-yard TD pass from Keegan Stanken to Johnathan Coker.
Dixie Heights picked up a safety by taking down Raiders' running back Kyle England in the end zone and then followed it up on the ensuing drive with a 1-yard TD run by Leon Marshal. However, the Colonels lead stayed a 8-7 after a failed two-point conversion.
The Raiders responded by closing out the first half with Stanken-to-Will Watkins TD pass, but they also failed to pick up the two-point conversion. It would be the final points in the contest.
The win, coupled with Simon Kenton's victory over Campbell County, sets up a game for the district title next Friday night as the Blitz 5 Tour makes it way to Union as as Ryle welcomes the Pioneers.
Beechwood 37, Lloyd 0
Beechwood picked up a third straight victory and key district win on the road against Lloyd. Early on neither team did much as the game was scoreless at the end of the first quarter, but the Tigers would awaken.
Junior Cameron Hergott connected with senior Brady Moore on 16-yard TD strike and Beechwood led 6-0 (missed PAT). Cole Stammer added to the lead 3-yard touchdown run. They would add a 20-yard field goal by Colin Graman to close out the quarter and lead at the half 16-0.
Hergott added another TD pass when he hit Gage Dollenmeyer on a 19-yard scoring strike to open the third quarter. He finished the night with 214 yards on 20-of-24 passing.
The Tigers put the game away 46-yard on a pick six by Mason Williams. Avery Courtney closed out the scoring with 2-yard TD run in the final frame for Beechwood in the win.
Here are some other scores from NKY teams in action on Friday night:
#21 Simon Kenton 34, Campbell County 7
Cooper 54, Boone County 0
Holmes 8, Harrison County 7
Scott 54, Boyd County 26
Newport 44, Holy Cross 7
Walton-Verona 42, Shawnee 0
Carroll County 48, Owen County 18
Bishop Brossart 41, Paris 8
Newport Central Catholic 49 Dayton 0
Ludlow 61, Bellevue 21
*Stay updated on high school football updates by following @TSFootball on Twitter.