Beechwood falls at Mayfield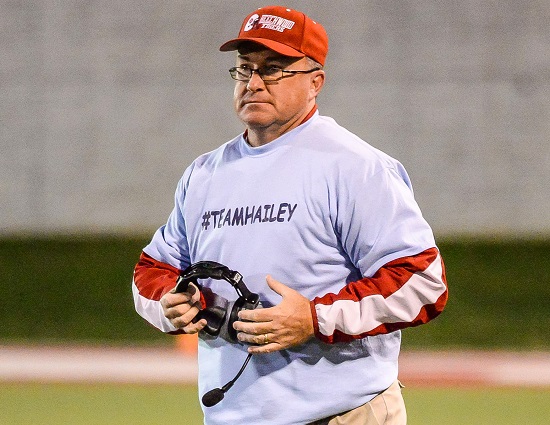 MAYFIELD, Kentucky – The Tigers did exactly what they couldn't afford to do which was come out flat on the road versus a tough Cardinals' squad that was playing in the KHSAA state semifinals for an 11th straight year.
It was a four-plus hour bus ride to War Memorial Stadium and Beechwood looked jet lagged as they fell down 21-0 midway through the first half.
Mayfield scored on its first possession as Kade Neely pulled in a pass from Jayden Stinson and took it 79 yards to the house. The next time they had the ball the Cardinals had Kylan Galbreath bust off an 80-yard TD run. Neely and Stinson connected for second time with 7:40 left in the half. It was Neely's 20th receiving touchdown of the year.
It appeared as if the route was on and running clock was in Beechwood's future, but the Tigers didn't back down. The defense settled down and Cameron Hergott connected with Parker Mason for a 41-yard scoring strike to cut the lead to 21-7 to close out the first half with momentum.
Beechwood started off the second half with a successful onside kick, but the offense couldn't capitalize and the penalties started to pile up.
After the Tigers punted. Mayfield dealt the knockout blow as Galbreath scored on a 10-yard run to open up a 21-point lead. Galbreath would add a third rushing score on a 80-yard run midway through the fourth quarter to finish things off.
Mayfield moves on the KHSAA Class 1A state championship next Saturday versus Somerset at Kroger Fied. The Cardinals have now knocked Beechwood for the sixth time in the Noel Rash-Era in six state semifinal matchups. The Tigers finish 2019 with a 8-5 mark.
Be sure to follow @TSFootball for updates all week long & catch Blitz 5 Friday nights at 11PM on WLWT-TV Channel 5 for the best high school football playoff coverage in the city!