2020 Snapshot: Bellbrook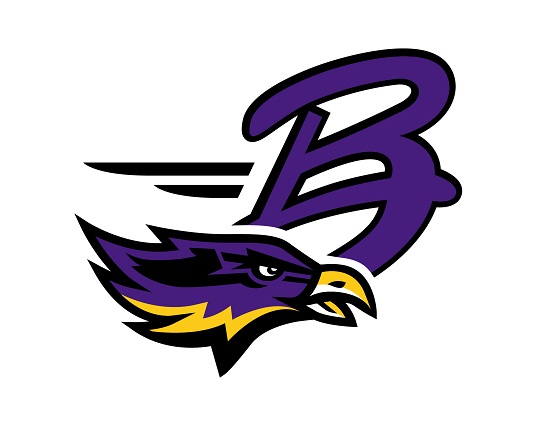 Going 8-2, winning your last five games and not getting into the playoffs is a tough pill to swallow and that is what happened to Bellbrook in 2019. The Golden Eagles come into this campaign with a chip on their shoulder and fire in their belly. This team is out to prove that they are the real deal.
Head coach Jeff Jenkins has cultivated a culture of winning in his four seasons at the helm. Every player in the program has seen the varsity go 7-3 or better during his time. Now it is time to take the next step, get to Week 11 and come up victorious.
Bellbrook returns eight starters on offense including three quarters of its Wing-T backfield. A veteran and polished group in that offensive scheme is incredible difficult to defend. They will cause fits for opponents.
The Golden Eagles return seven starters from a defense that allowed just 7.7 points per game a year ago. Cornerstone studs Alex Fryman and Taylor Jordan should push this unit to be even better.
The schedule poses the same problem that it has for years. Bellbrook is the largest school in the SWBL Southwestern. They only play four games against schools their size or bigger making Level I computer points so very precious. The margin for error is very slim. One misstep or bad week puts the Golden Eagles in an uncomfortable position in their quest for a playoff berth.
Division III, Region 11
2019 RECORD: 8-2, 5-1 SWBL Southwestern
COACH: Jeff Jenkins (32-9at Bellbrook, four years; 32-9 overall)
OTHER RETURNEES
Taylor Jordan, Sr, TE/LB/K – The heart and soul of the Bellbrook defense. Jordan was named OPSWA Division III Third Team All-Ohio as a junior. He also connected on 34/36 extra points and all six of his field goal attempts for the Golden Eagles.
Ethan Fryman, Sr, WB/LB/WB – A relentless motor helped Fryman earn First Team All- SWBL Southwestern honors for a second straight season in 2019. He has two-and-a half sacks, two fumble recoveries and two interceptions in his career.
Alex Petry, Sr, OL/DL – Despite being an undersized lineman, Petry made coaches take notice of his play. He was named First Team All- SWBL Southwestern as a defensive line man a year ago.
Ashton Ault, Jr, WB/LB – An impressive varsity debut saw Ault garner Honorable Mention All- SWBL Southwestern accolades. He returned fumble recovery 30 yards for a touchdown in a win over Valley View.
Alex Westbrock, Sr, QB – In his first year as a starter, Westbrock was rock solid. He threw for 574 yards, ran for 195 yards and accounted for 11 touchdowns (eight pass, three rush). On special teams, Westbrock averaged 37.4 on 28 punts with a long of 68-yards. He was named Honorable Mention All- SWBL Southwestern for the effort.
Jonah Atchison, Sr, FB/LB – Ran for 468 yards and five touchdowns as a junior. Atchison gained 65 yards or more on four occasions.
Seth Borondy, Jr, RB – A threat to find the end zone any time he gets his hands on the ball. Borondy led the Golden Eagles with 12 touchdowns (11 rush) in just eight games last fall. He finished with 683 yards rushing.
PLAYOFF HISTORY
(nine appearances, 5-9) – 2018, 2014, 2004, 2003, 2002, 2001, 1999, 1991, 1981
2020 SCHEDULE
Fri – 08/28/20 – BETHEL-TATE – 7:00 PM
Fri – 09/04/20 – @Badin – 7:00 PM
Fri – 09/11/20 – TECUMSEH – 7:00 PM
Fri – 09/18/20 – WAYNESVILLE – 7:00 PM
Fri – 09/25/20 – FRANKLIN – 7:00 PM
Fri – 10/02/20 – @Valley View – 7:00 PM
Fri – 10/09/20 – @Eaton – 7:00 PM
Fri – 10/16/20 – BROOKVILLE – 7:00 PM
Fri – 10/23/20 – OAKWOOD – 7:00 PM
Fri – 10/30/20 – @Monroe – 7:00 PM
PEAKING AT THE RIGHT TIME
Bellbrook is a combined 15-3 in October and November games under Jenkins. The Golden Eagles have won 11 in a row in October dating back to October 13th, 2017.
EAGLES STAY GROUNDED
Bellbrook has averaged 2,500 yards and 31.75 touchdowns, on the ground during, the regular season, in Jenkins four years as head coach. Eight different Eagles have run for at least 500 career yards during that span.
DEFENSIVELY SPEAKING
The Bellbrook defense has improved every year since Jenkins took over. The Golden Eagles gave up 17.5 points per contest in 2016 (Jenkins first year), 12.9 points in '17, 12.3 points in '18 and just 7.7 points in '19. Bellbrook has tallied 12 shutouts over the past four campaigns.