2020 Snapshot: Cooper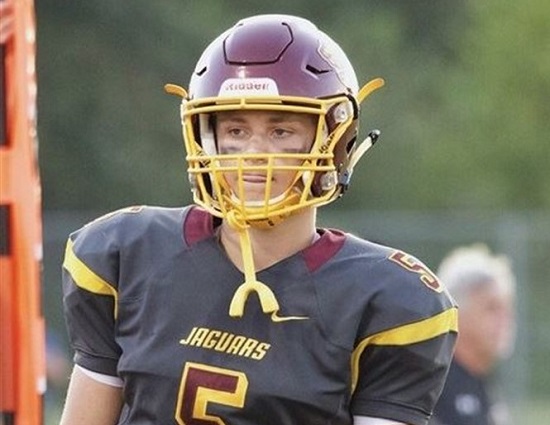 Cooper started playing football in 2008, they have never had four losing seasons in a row. The Jaguars now find themselves having to ward off that dubious distinction from coming true. That should be enough motivation to restore the pride in the program.
There are plenty of holes to fill for Cooper. Jaguars must replace six starters on offense and seven on defense. How those who fill the openings respond to playing on Friday nights is the Jags greatest unknown.
Three of Cooper's first four games are on the road. Stealing a couple of victories early on will go a long way in boosting this team's confidence. Starting in Week 5 the Jaguars have four home tilts in a row versus squads that were a combined 40-13 a year ago. That stretch will tell us much about this team's mettle.
Class 5A, District 5
2019 RECORD: 5-6, 1-3 Class 5A, District 5
COACH: Randy Borchers (68-72 at Cooper, 12 years, 75-84 overall, 14 years)
HONOR ROLL
Jeremiah Lee, Sr, QB – No matter where Lee lines up on the field, this two-time First Team All-NKY selection is a threat to score any time he touches the ball. The versatile Lee found the end zone 11 times (seven rush, four rec, 1 KR), amassed 1,197 all-purpose yards including 416 yards on 34 receptions. On defense, he recorded 26 total tackles and snared three interceptions. Lee heads into his senior year with 3,113 yards of total offense (1,599 pass, 1,514 rush), 3,237 all-purpose yards (1,514 rush, 1,214 ret, 519 rec), 50 touchdowns (18 pass, 24 rush, four rec, two KR, one FR, one IR), 40 receptions, 36 total tackles and five takeaways (four INT, 1 FR).
TOP RETURNEES
Dominic Rulli, Sr, OL/DL – Back for a third year as a starter, Rulli is a vital cog for the Jaguars on both sides of the line. He tallied 47 total tackles and had a sack a year ago.
Chester Hale, Sr, DB – Led Cooper with 80 total tackles and had an interception as a junior.
Adam Sand, Jr, OL/DL – It was a breakout sophomore campaign for Sand. He had a team high four sacks to go along with 42 total tackles.
Jake Harmeyer, So, LB – A solid and promising varsity debut saw Harmeyer get in on 19 total tackles as a freshman.
Drew Warth, Jr, QB – With one year under his belt as a starter, Warth should look much more polished. He threw for 1,346 yards and nine touchdowns in 2019. If Warth can cut his 17 interceptions in half this team could be special on offense.

NEWCOMERS
The Cooper defense gets a boost from seniors LB Zach Kotzbauer and DB Zach Taylor. A pair of juniors DL Lyndon Hines and OL Alex McEachern will help with duties in the trenches. Adding to the depth at the skills positions are sophomores WR/DB Eli White and WR/DB Jayce Hotchkiss.
2020 SCHEDULE
Fri – 08/21/20 – at Dixie Heights – 7:00 PM
Fri – 08/28/20 – NEWPORT CENTRAL CATHOLIC – 7:30 PM
Fri – 09/04/20 – at Ryle – 7:00 PM
Fri – 09/11/20 – at Campbell County – 7:00 PM
Fri – 09/18/20 – LOUISVILLE DESALES – 7:30 PM
Fri – 09/25/20 – COVINGTON CATHOLIC – 7:30 PM
Fri – 10/02/20 – GEORGE ROGERS CLARK – 7:30 PM
Fri – 10/09/20 – CONNER – 7:30 PM
Fri – 10/16/20 – at Boone County – 7:00 PM
Fri – 10/23/20 – at Highlands – 7:00 PM
Fri – 10/30/20 – BYE
KEEPING IT CLOSE
Six of Cooper's 11 games in 2019 were decided by seven points or less. The Jaguars went 3-3 in those affairs.
NO GOOSE EGGS
It has been 31 games since Cooper was last shutout (September 1st, 2017, 41-0 at Covington Catholic). During that same span the Jaguars have scored seven points or less on 13 occasions.
BOONE COUNTY RIVALS
This will be the 13th season of football at Cooper. The Jaguars have played 140 games (all under coach Borchers) of which 37 have been played against the other three Boone County schools. Cooper is a combined 16-21 versus their local rivals – Boone County (8-4), Conner (5-8) and Ryle (3-9).