2020 Snapshot: Connersville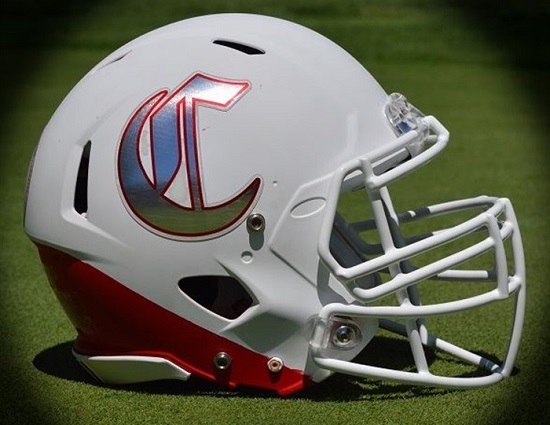 What a monumental task new Connersville head coach Justin Jackson has ahead. The Spartans program has not won a game in over two years. Add in the Corona virus shutdown…talk about not getting a break. Jackson starts his tenure with some enormous challenges.
Connersville has lost 24 straight contests. In 15 of those defeats the Spartans have scored seven points or less, including being shutout five times. The programs last win was September 22nd, 2017, versus Broad Ripple.
Building team unity is going to be tough. How do you get the kids to "buy-in" and keep interest, especially after back-to-back 0-10 campaigns? Jackson likes what he sees so far. "We have a lot of great kids who are looking forward to this coming season. We will be a younger team, but we have a great group of seniors."
The seniors will be key in setting the example. They are bridging a gap as this program turns a page in its history. Heart will determine how they define their final chapter.
There is good underclass talent, that has played its share of varsity snaps. They can grow with coach Jackson and embrace what he wants the Spartans to represent.
Connersville will take its lumps this season. What Jackson would like to see, is how the Spartans progress and their will to compete on every down. Confidence will grow with wins. Learning how to win is the big hurdle for this program.
Class 4A, Sectional 23
2019 RECORD: 0-10, 0-3 EIAC 4A
COACH: Justin Jackson (0-0 at Connersville, first year; 0-0 overall)
HONOR ROLL
Evan Shafer, Sr, TE/DE – The 6-foot-5, 220-pound senior was a Class 4A All-EIAC (DE) selection as a junior. Shafer recorded 59 total tackles, had two sacks, 16 tackles for losses, a fumble recovery and blocked two kicks. As a tight end, Shafer has 35 receptions for 539 yards and three touchdown catches in his career.
Alex Fox, Sr, OL – Will be the leader of the offensive line. Fox was named Honorable Mention Class 4A All-EIAC as a junior.
Braxton Myers, So, WR/DB – Friday night lights weren't too big for this freshman. Myers averaged 20.0 yards on 15 receptions for 300 yards with four touchdown on his way to Honorable Mention Class 4A All-EIAC (WR) acclaim. He also had 22 total tackles for the Spartans defense.
Chad Owens, Jr, RB/DB – A sold varsity debut saw Owens tally 55 total tackles, recover two fumbles and snare an interception. Owens was named Honorable Mention Class 4A All-EIAC (DB) for the effort.
Cole Martin, Sr, K/P – Averaged 33.5 on 36 punts, placing eight inside the 20-yard line with a long of 50-yards in 2019. Martin also connected on 10-12 extra points on his way to Honorable Mention Class 4A All-EIAC accolades.
OTHER RETURNEES
Gavin Lynch, Jr, RB/DB – Back for his third year as a starter, Lynch has been very productive on both sides of the ball. He heads into his junior year with 63 total tackles, one sack, one fumble recovery, one sack, 964 all-purpose yards (334 rush, 313 rec, 317 ret), 22 receptions and four touchdowns (two rush, two rec) at the varsity level.
Brayden Jones, Jr, DB – Was in on 20 total tackles and had three interceptions in his varsity debut as a sophomore.
NEWCOMERS
A trio of sophomores, QB/DB Gavin Pearson, So, RB/DB Carter DeBoard and DL Cody Hauger are expected to contribute right out of the box. Pearson will get every chance to win the starting job at quarterback. Hauger had seven total tackles as a freshman.
PLAYOFF HISTORY
(5-35) – Twenty-two times in the last 26 years Connersville has bowed out of the playoffs in Week 10.
Sectional Champion (none)
2020 SCHEDULE
Fri – 08/21/20 – RICHMOND – 7:00 PM
Fri – 08/28/20 – at Franklin County – 7:00 PM
Fri – 09/04/20 – at Greensburg – 7:00 PM
Fri – 09/11/20 – SOUTH DEARBORN – 7:00 PM
Fri – 09/18/20 – RUSHVILLE – 7:00 PM
Fri – 09/25/20 – at Jennings County – 7:00 PM
Fri – 10/02/20 – EAST CENTRAL – 7:00 PM
Fri – 10/09/20 – at Lawrenceburg – 7:00 PM
Fri – 10/16/20 – BATESVILLE – 7:00 PM
Fri – 10/23/20 – TBD: IHSAA Sectional 23 Playoffs
THE E.C. COACHING TREE
Jackson is now the third head coach in the EIAC that graduated from East Central He joins Jake Meiners (East Central) and Rand Ballart (South Dearborn) as former Trojans now manning the conference's sidelines. Harrison (OH) head coach, Derek Rehage is also a E.C. alum.