Elder edges Princeton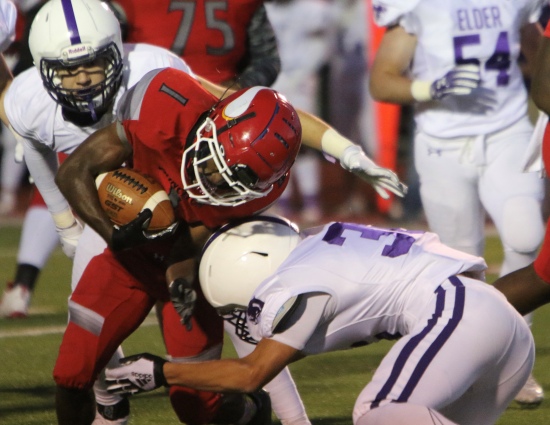 CINCINNATI, Ohio – The Elder Panthers continued their quest to return to the state championship game by taking care of business on the road versus a very talented Princeton Vikings, 26-21.
Elder registered 452 total yards of offense. Drew Ramsey scored twice and finished with 153 total yards of offense to lead the Panthers. Quarterback Ben Hambleton connected on 11-of-16 passes for 194 yards and threw a touchdown. Scott Nieman led all receivers with 127 yards and five catche.
Mekhi Lynn completed 11-of-16 passes for 193 yards and a touchdown to lead Princeton. Thomas Boyd added 66 yards and two touchdowns on 12 carries.
With the win Elder now moves to face St. Xavier in next week's Ohio Division I, Region 4 semifinal as they will aim to punch a ticket to the regional finals for a third straight year.
SCORING BY QUARTERS
Elder 7-14-5-0-26
Princeton 14-0-7-0-21
SCORING PLAYS
P: Thomas Boyd 15-yard run (Walker kick)
E: Ben Hambleton 23-yard pass to Drew Ramsey (Mueller kick)
P: Thomas Boyd 13-yard run (Walker kick)
E: Drew Ramsey 2-yard run (Mueller kick)
E: Marco Sabato 5-yard run (Mueller kick)
E: Andrew Mueller 30-yard field goal
P: Marco Sabato safety
RECORDS: Elder (5-3); Princeton (6-2)
UP NEXT: Elder at St. Xavier – OHSAA DI, Region IV Semifinals
Check out complete scores on The Underground Sports Shop Scoreboard.
*Stay updated on high school football updates by following @TSFootball on Twitter.