It's Taft's time to shine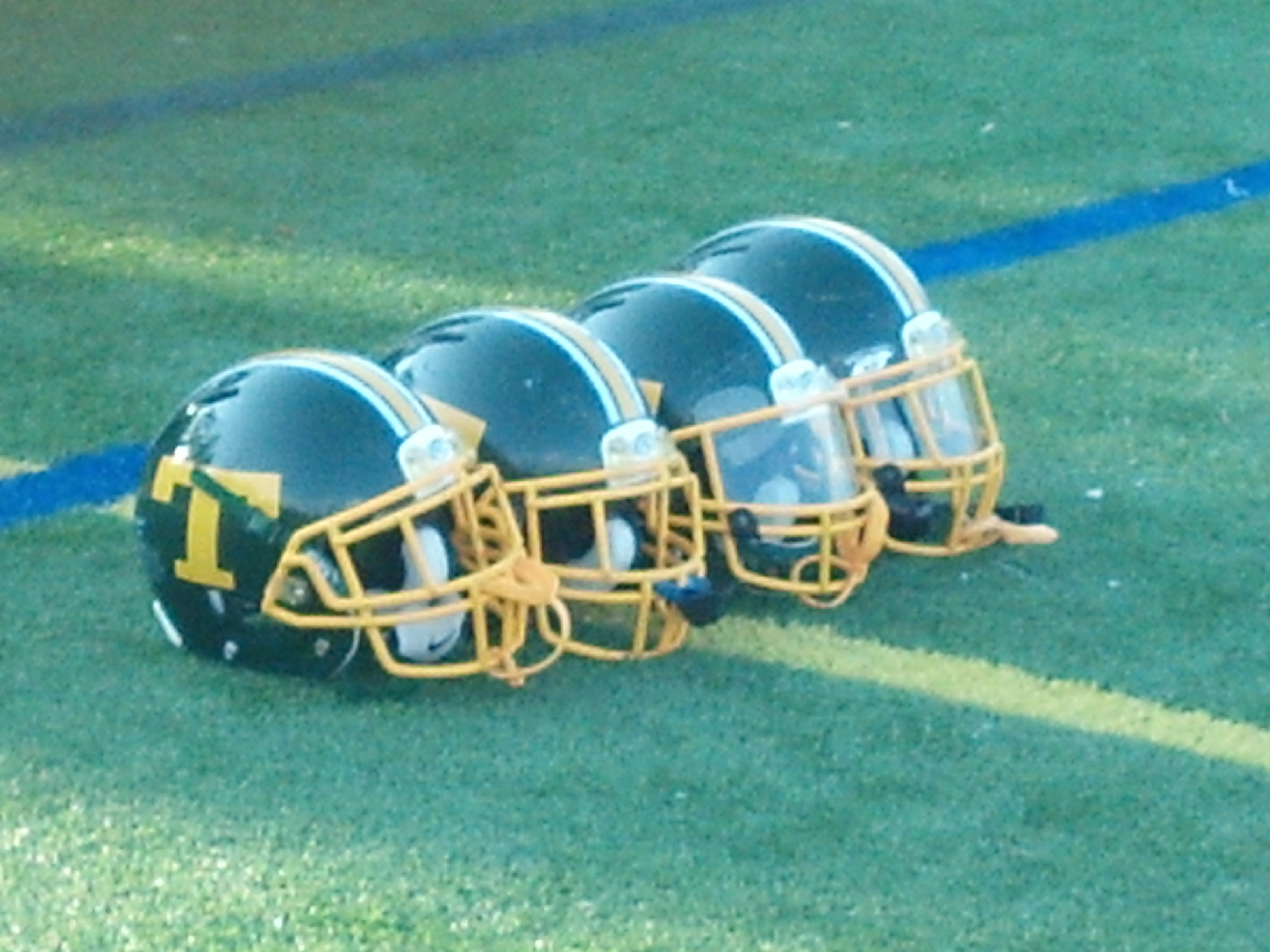 Things look promising at Taft this fall. The Senators won six of their final eight games a year ago and return a nucleus that could really do some damage in the SWOPL American division. "Our strength will be our leadership from our senior class. For the first time in years have experience up front. We return three on the offensive line, three on the defensive line and our entire backfield as well," head coach Greg Conwell states.
The only thing that Taft will have to avoid is injuries. This is not a big and deep team. "We will be small but aggressive," Conwell says. There is no doubt that the athletes are in place for a big year. It will be the play in the trenches that pushes the Senators back into the playoffs for the first time since 2011.
Division III, Region 10
2014 RECORD: 6-4, 4-1 CMAC
COACH: Greg Conwell (17-13 @ Taft, three years, 30-20 overall, five years)
HONOR ROLL
Nykwan Presswood, Sr, RB – What an impressive junior season Presswood had. He ran for 1,659 yards with 13 rushing touchdowns, amassed 1,825 all-purpose yards and scored on a kickoff return. His 413 yards on the ground at Troy Christian was the 27th best rushing performance in a single game in Ohio history. Presswood had at least one run of 20 yards or more in every game and seven contests with at least one scamper of 32 yards or more. He earned Second Team All-Southwest District honors for his work. Presswood is being looked at by numerous Division I colleges.
Nijah Jackson, Sr, QB – A solid first season under center saw Jackson throw for 1,192 yards and account for 15 touchdowns (nine passing, six rushing). Conwell thinks Jackson has the ability to throw for 2,000 yards and run for 1,000 more as a senior. He was named First Team All-CMAC as a junior.
Rico Stanford, Sr, DB – Sanford is the only returning starter in the secondary. He was in on 32 tackles with three takeaways (two interceptions) on his way to Second Team All-CMAC honors as a junior.
Adam Croft, Sr, OLB – One of Taft's most pleasant surprises in '14 the first year starter Croft registered 45 total tackles with four takeaways (three fumble recoveries, one interception) to earn Second Team All-CMAC accolades.
OTHER RETURNEES
Maizon Jackson, Sr, OLB – A four year starter the dependable Jackson will be a leader of the defense. Jackson will have some monster games as a tackler.
Derrian Anderson, So, OG/DE – The gifted Anderson has great upside. He started all 10 games as freshman in '14. He is a leader of the o-line.
Donnell Geralds, Sr, DT – At 350 pounds Geralds will be a force to reckon with in the middle of the defensive line.
Jaylon Malone, Jr, OT/DE – Conwell believes in the young Malone saying, "We're looking for him to dominate on both sides of the ball. He has not yet to tap into his potential. He could possibly be a Division I player by the time he's a senior." Malone is a two year starter.
Keith Turner, Jr, FB/DE – Turner emerged as the teams fullback starting the last five games. He is the power runner to offset Presswood's speed and finesse. Look for his role to increase on both sides of the ball this fall.
Torey McNeil, Jr, WR –The Senators only returning starter at receiver McNeil will see his numbers and role increase greatly this season.
D'Meko Pryor, Jr, MLB/OG – Conwell believe's Pryor and his "toughness will be valuable ingredient to the defense this season." Pryor started five games last fall and is expected to be a leader for the unit.
Daejajuan Burton, OT/DT – Burton started all 10 games on the o-line a year ago. His aggressiveness was key in the Senators potent rushing attack.
Ormoni Zanders, Jr, RB/SS – A healthy Zanders started the last five games a year ago. He will be a key member of the Senators backfield this season.
NEWCOMERS
Conwell is hoping a quartet of freshman in C/DT Antwan Travis, OG/DE Deavanni Stevenson, QB/DB Deshawn Lawrence and LB Desmond Zanders can come in ad contribute right away. Sophomores DT Josh Lane and HB Elijah Woods will get their chances to make their presence felt. Don't be surprised if junior Jalil Woods has a breakout campaign at receiver.
PLAYOFF HISTORY
(two appearances, 0-2) – 2011, 2010
2015 SCHEDULE
The final five games in October will make or break a road weary Senators squad that will play six road games in the first eight weeks. The opportunities for Taft will be abundant but they must stay healthy or they will see themselves on the doorstep to being "run out of the gym," down the stretch.
A CHANCE TO SHINE
Since 2011 Taft has only beaten two teams that have finished the season .500 or better. The Senators won 34-20 at Indian Hill on September 9th, 2011 and were victorious at Division VII Troy Christian last September. Taft will face five schools that had winning records in '15. The Senators have eight opponents that lost at least four contests of which five had six or more losses a year ago. "Going into a new League and having a tougher schedule will test the will and attitude of the Taft Football Senators," Conwell says.