Landers Jr. leaps to elite status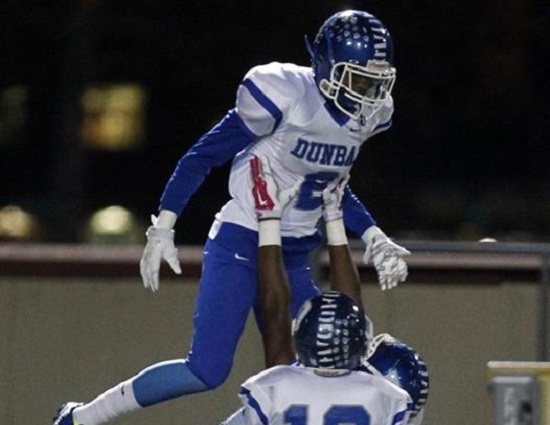 The first thing that stands out to you when you meet Dunbar receiver Terrance Landers Jr. is his humbleness. Somewhat unassuming and quiet but yet engaging off the field Landers Jr. is the opposite in pads were his game makes its presence loud and clear. The reigning Dayton City League offensive player of the year, Landers Jr. exploded for 39 receptions for 937 yards and 12 touchdowns as a junior.
The 6-foot-4, 175 pound receiver is a hot commodity right now. The long and lanky, Landers Jr. has offers from Iowa, Ohio, Miami (OH), Kent State and Bowling Green with interest growing from other Big 10 schools. His stock is rising and by the time next season ends there are going to be even bigger and better things awaiting Landers.
FINAL TAKE: Landers Jr. looks the part. When you watch him you immediately know he is a next level talent. He has the length, size and speed to create space and get open. Those traits won't diminish they will only become more apparent as he gains weight in college. What will separate Landers Jr. from his peers in college will be his hands. What gets lost behind his physical gifts is his ability to haul in difficult throws. If he gets his paws on it chances are Landers Jr. is going to bring it down and that is what makes him special. The best days are still ahead for Landers Jr. and that is a scary thought if you are an opposing defensive back go up against him in the near future.