St. X marks the top spot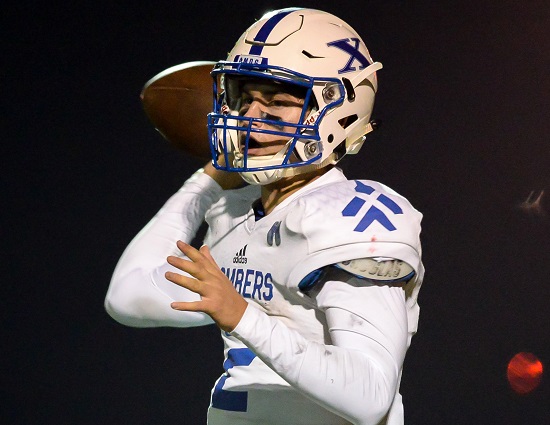 It's not Wayne. It's not Colerain. It is St. Xavier who will start the year as the No. 1 the TSF Ohio Division Team Rankings. The reigning Division I state champion Bombers are loaded on defense and oozing with confidence.
This fall there will be plenty of opportunities to knock off the top-rated squad. St. Xavier will face three of the four teams directly below them in the rankings and our Division II-III preseason #1, La Salle. That's just how they roll on North Bend Road.
The Greater Catholic League South, The Greater Western Ohio Conference National East and Greater Miami Conference all have three schools representing them in the poll. Those Dayton-area schools in the GWOC National East Teams have moved from Region 4 (with Cincinnati schools) to Region 3 (with Columbus schools).
There is only a single Week 1 matchup between ranked teams as #8 Centerville travels to #7 Fairfield. It looks as if this poll won't see much movement during non-conference play.
There are very few games the first several weeks that could tilt the scales heavily, but then again that is why they play 'em every Friday night.