SK wins TD fest vs. Campbell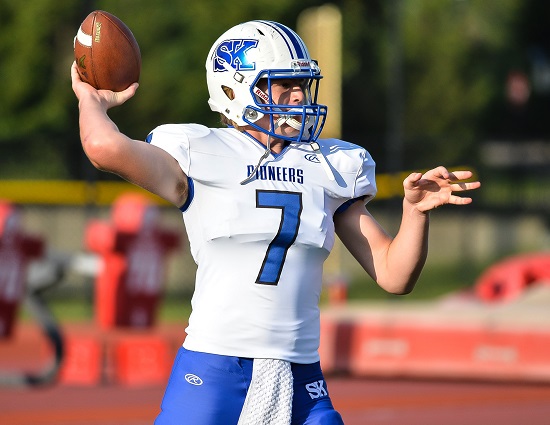 Friday was all about the offense for Simon Kenton and Campbell County.
Matt Shearer accounted for five touchdowns – three rushing and two passing – as the Pioneers scored nine TDs in a 65-40 win over the Camels on Friday.
Jon Sergent rushed for three touchdowns as well as the Pioneers remained unbeaten.
Simon Kenton wraps up its regular season at home vs. Ryle next week while Campbell County hosts Boone County and Covington Catholic to wrap up its pre-playoff slate.