Beechwood advances to state semi-finals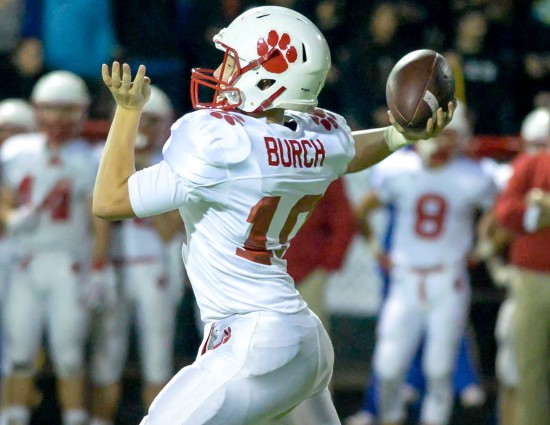 The Beechwood Tigers continued their quest to repeat as KHSAA Class 1A state champions with a convincing 35-14 road win in a quarterfinal match-up with the Kentucky Country Day Bearcats Friday night in Louisville.
Beechwood (10-2) got a huge effort from running back James Davis, who rushed for 135 yards and two scores in the victory.
Logan Castleman and Brayden Burch also connected for a pair of scores. Elijah McKenney added a pair of interceptions on the defensive side of the ball in the win.
It was the Tigers' special teams that got the scoring started though. Junior Dayton Baugh blocked a punt and picked up and ran five yards for a TD to give Beecwhood a 7-0 lead with 4:23 remaining in the opening quarter.
Davis would help Beechwood double the margin when he punched one in from two yards out with 9:40 left in the first half to make it 14-0.
The Bearcats answered with a 14-play, 74-yard drive capped by a three-yard TD run by quarterback Jackson Diaz to make it 14-7 as the half.
Beechwood scored 14 more points in the third quarter as they put the game away. The first came on a 13-yard run by Davis with 6:59 left in the frame. Less than three minutes later Castelman caught a 10-yard TD.
The Bearcats scored their final touchdown in the opening minutes of the fourth quarter on a 59-yard run by Blake Campbell, but it would prove to be too little too late.
Castleman rounded out the scoring as he hauled in 8-yard TD pass from Burch with 7:21 to go in the contest.
Next up Beechwood will travel to Campbellsville in the state semi-finals. The winner of that game will meet the winner of Raceland vs. Pikeville one week later at Kroger Field in the Class 1A State Championship game.