TSF 2018 Dayton DPOY: Moses Douglass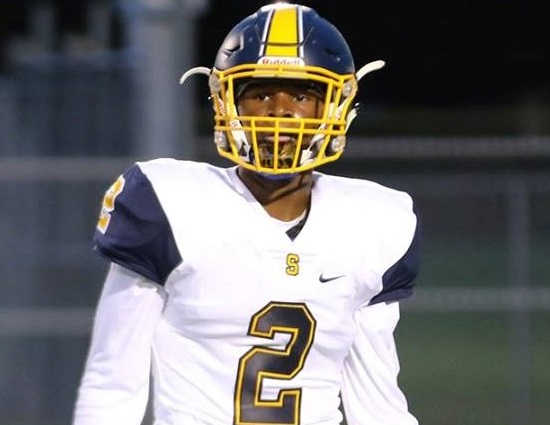 Springfield DB Moses Douglass the 2018 Dayton TSF DPOY. (photo courtesy of ScoutingOhio.com)
Secondary stud, Moses Douglass was the cornerstone of a Springfield defense that shaped the identity of the Wildcats this past fall. Douglass was the catalyst for a team that made the postseason and for that he was named the 2018 TriState Football Dayton Defensive Player of the Year as TSF paid tribute to finest from Cincinnati, Northern Kentucky, Dayton and Southeast Indiana area's high school gridiron at the Year in Review Show on Monday night at the Holy Grail, downtown Cincinnati.
The senior was a leader of a Springfield (9-3) defense that gave 17 points or fewer 10 times in 12 games. Douglass was in on 98 total tackles with a pair of forced fumbles and had an interception on his way to OPSWA Division I First Team All-Ohio, First Team All-TSF and GWOC National East Co-DPOY accolades. He signed with and is enrolled Kentucky.
Other finalists included six seniors – Shane Cokes (Chaminade Julienne), Max Evans (Madison Senior), Sam Jackson (Troy), Connor Meyer (Alter), Gabe Newburg (Northmont), Nick Straw (Lebanon) and junior Trey Baker (Fairmont).
TriStateFootball.com was founded in 2005 and started its postseason player awards for Dayton in 2009. This the second time that a Springfield player has taken home the award. Here is the list of winners of this award all-time:
2018 – Moses Douglass (Springfield)
2017 – Kennedy Coates (Trotwood-Madison)
2016 – Kobe Vinegar (Trotwood-Madison)
2015 – Tobias Gilliam (Wayne)
2014 – Kei Beckham (Trotwood-Madison)
2013 – Vayante Copeland (Thurgood Marshall)
2012 – Mike McCray (Trotwood-Madison)
2011 – Mike McCray (Trotwood-Madison)
2010 – Trey DePriest (Springfield)
2009 – Cody Byers (Alter)