2019 Snapshot: Anderson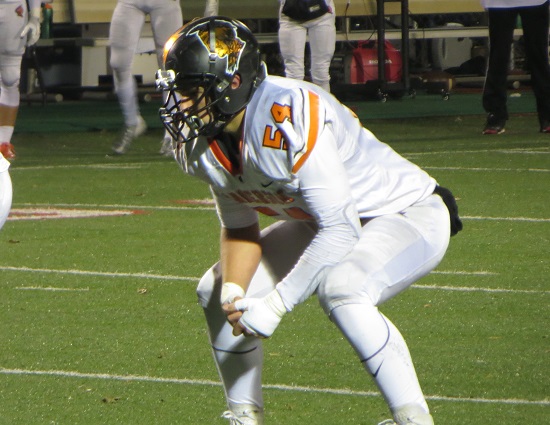 Anderson has been a model of consistency for a decade now. They come at you with a pass-heavy attack and most of their foes have struggled to have an answer for it.
This season, it will start and end with the development of the offensive line.
"We lost four starting offensive linemen, including a guy that's going to Notre Dame in Zeke Correll," head coach Evan Dreyer said. "Our experience is lacking, so there will be a big emphasis on getting them ready to go".
The strength of this Redskins' team will be the defensive line unit. Losing Jimmy O'Toole, who was second in the ECC in sacks, may steer people away from this idea. However, young guys like Elijah Willis, Tanner Shirley, and Cameron Curless should have the unit humming.
It was a bittersweet ending to a solid season for Anderson in 2018. They won their first two playoff games, scoring more than 35 points each contest before getting knocked out by Winton Woods in a 32-point defeat.
With a strong core returning and a model for winning, expect Dreyer's team to be a contender again in 2019.
Division II, Region 8
2018 RECORD: 9-4, 4-3 ECC
COACH: Evan Dreyer (26-10 at Anderson, three years; 70-38 overall, 10 years)
HONOR ROLL
Nate Crawford, Sr, DL: The senior is the motor that keeps the Anderson D-line humming. Crawford was named OPSWA Division II, Second Team All-Southwest District after tallying three-and-a-half-sacks as a junior.
OTHER RETURNEES
Ross Parrish, Sr, TE: Will be a much bigger factor in the passing game after catching 24 balls for 207 yards with a pair of touchdowns in 2018. Parrish has offers from Indiana and Akron.
Owen Koelle, Sr, RB: Came on strong running for 400 of his 696 yards in the Redskins' final three regular-season games a year ago. He also found the end zone 10 times (eight rushing, two receiving) as a junior. Had a career high 215 yards on 34 carries versus Turpin.
Bennett Snyder, Sr, RB: A pleasant late-season surprise in 2018. Snyder finished with 517 and five touchdowns rushing, including a 133-yard performance and a pair of scores against rival Kings in the playoffs.
Leyton Wheeldon, Sr, LB: A returning starter, Wheeldon is the heart and soul of the Redskins' defense. He has 1.5 sacks and a pair of fumble recoveries at the varsity level.
Traver Edwards, Sr, OL: The 6-foot-2, 250-pound Edwards will be the anchor of the offensive line with Correll gone.
Zach Caldwell, Sr, DB: Look for more Caldwell to be more assertive and expect more interceptions out of him this fall.
James Camden, Sr, DB: An extremely versatile piece to the Anderson defense, Camden will play all over the secondary.
Elijah Willis, Sr, DL: The 6-foot-3, 225-pound Willis will get an increase in his workload. He is a candidate for a breakout year.
NEWCOMERS
Jackson Kuhn, Jr, QB: Will step in and be the Redskins new quarterback this fall. Kuhn appeared in four games last fall, throwing for 234 yards with two touchdowns passing and one rushing.
PLAYOFF HISTORY
(13 appearances, 15-12)
2018, 2017, 2016, 2009, 2008 (State Runner-up), 2007 (State Champion), 2003, 2002, 2001, 2000, 1996, 1994, 1992
2019 SCHEDULE
Fri – 08/30/19 – at Simon Kenton (KY) – 7:00 PM
Fri – 09/06/19 – at Hamilton – 7:00 PM
Fri – 09/13/19 – at Harrison – 7:00 PM
Fri – 09/20/19 – KINGS– 7:00 PM
Fri – 09/27/19 – WITHROW – 7:00 PM
Fri – 10/04/19 – at Milford – 7:00 PM
Fri – 10/11/19 – WEST CLERMONT – 7:00 PM
Fri – 10/18/19 – at Turpin – 7:00 PM
Fri – 10/25/19 – at Walnut Hills – 7:00 PM
Fri – 11/01/19 – LOVELAND – 7:00 PM
TOUGH LUCK
Nine of the 10 Redskins' losses under Dreyer have come to teams that went on to make the playoffs. Those nine postseason qualifiers were a combined 64-19 for .771 winning percentage.
LIGHTING UP THE SCOREBOARD
In 35 games under Dreyer, the Redskins have scored 40 points or more in 20 contests. Anderson has averaged 38.4 points per game with Dreyer on the sidelines.