2019 Snapshot: Tippecanoe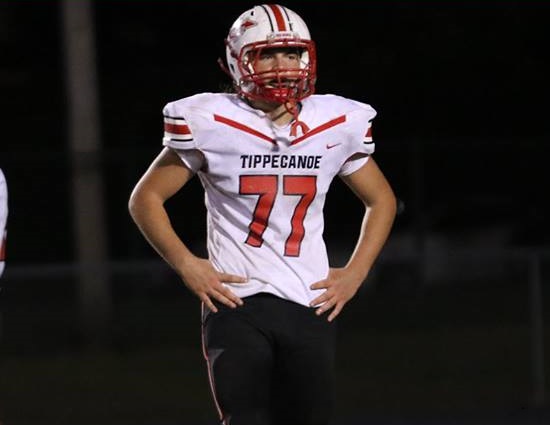 It's a homecoming for new head coach Matt Burgbacher. The Tippecanoe alum is headed back to his old stomping grounds where he played for his father and long-time Red Devils' front man, Charlie.
For the younger Burgbacher, there are plenty of things to whip into shape as he begins his new tenure. The good news is that dad will be there with his encouragement as the Tippecanoe defensive coordinator. They look to bring back the glory days when the program made 11 straight playoff appearances from 2005-16.
It will be an uphill battle at first for Burgbacher, but like he did at Troy expect the turnaround to be relatively fast and seamless because the talent is there. The Red Devils lack Friday night experience. Winning early will be crucial for their confidence.
"We have good work ethic, the kids have positive attitudes and are very coachable," stated Burgbacher.
He asks much of his players and they almost always respond positively to his request to become better. It might take a year but expect Tippecanoe to be playing for the Miami Valley League – Miami Division title and playoff berth on a yearly basis.
Division III, Region 12
2018 RECORD: 5-5, 2-3 GWOC American North
COACH: Matt Burgbacher (0-0 at Tippecanoe, first year; 81-33 overall, 10 years)
HONOR ROLL
Ben Sauls, Sr, Punter/Kicker: One of the best kickers in the state. Sauls earned OPSWA Division III, Honorable Mention All-Ohio and First Team All-Southwest District (P) after connecting on 32/35 extra points, all four of his field goal attempts with a long of 43 yards, had 20 touchbacks on 47 kickoffs, averaged 38.6 on 28 punts with a long of 65-yards and had a 59-yard touchdown run as a junior. He has verbally committed to Boston College
Cade Beam, Sr, RB/LB: It was a breakout junior campaign for Beam, who was a beast on both sides of the ball. He ran for 732 yards and 14 touchdowns for the Red Devils' offense. Defensively, Beam was in on 27 total tackles with two sacks and a fumble recovery. His effort earned him Second Team All-GWOC American North accolades.
OTHER RETURNEES
Troy Taylor, Jr, QB/DB: With a year under his belt as the starting quarterback expect vastly improved numbers from Taylor. He threw for 523 yards and six touchdowns with 10 interceptions as a sophomore.
Nik Weethee, Sr, TE/OLB: A returning starter, Weethee has 51 total tackles and an interception in a Tippecanoe.
Grant Willoughby, Sr, TE/ILB: Came on strong recording 24 of his 35 total tackles over his last five starts as a junior.
Reece Gostomsky, Sr, OL/DL: Will be looked upon for leadership in the trenches.
Kyle Bolton, Sr, OL/DL: Like Gostomsky, Bolden will be asked to anchor the lines and be a role model for the underclassmen.
Braden Swank, Jr, OL/DL: The 6-foot-1, 281-pound Swank showed immense promise with 22 total tackles, a forced fumble and a fumble recovery as a sophomore.
Chad Detwiller, Jr, OL/DL: It would be a huge boost if Detwiller can take his game to a high level on the line.
NEWCOMERS
With so many open positions everyone is going to get looks including seniors QB/DB Jackson Subler, WR/DB Drew Sivon, OL/OLB Seth Ambos, juniors slot/DB Nick Robbins, slot/DB Nick Shirley, WR/DB, WR/DB Camden Swartout, TE OLB Kevin Thompson, RB/LB Tyler Carlson, SLOT/DB Isaiah Hoover, WR/DB Caye Carmack, TE/DL Austin Gabbard, OL/DL Aydan Polond along with sophomores QB/slot/DB Griffin Caldwell, OL/DL Davis Featherstone, OL/DL Lawson Cook and TE/OLB Cole Coppock.
PLAYOFF HISTORY
(13 appearances, 6-13) – 2016, 2015, 2014, 2013, 2012, 2011, 2010, 2009, 2008, 2007, 2006, 2005, 2002
2019 SCHEDULE
Fri – 08/30/19 – vs. Mount Healthy (Veterans Memorial Stadium, Reading, OH) – 7:00 PM
Th – 09/05/19 – at Springfield Shawnee – 7:00 PM
Fri – 09/13/19 – FAIRBORN – 7:00 PM
Fri – 09/20/19 – TROY – 7:00 PM
Fri – 09/27/19 – at West Carrollton – 7:00 PM
Fri – 10/04/19 – GREENVILLE – 7:00 PM
Fri – 10/11/19 – at Stebbins – 7:00 PM
Fri – 10/18/19 – at Xenia – 7:00 PM
Fri – 10/25/19 – PIQUA – 7:00 PM
Fri – 11/01/19 – at Butler – 7:00 PM

*Image Tippecanoe DL Chad Detwiller (courtesy of ScoutingOhio.com)