Norwood aims for return to playoffs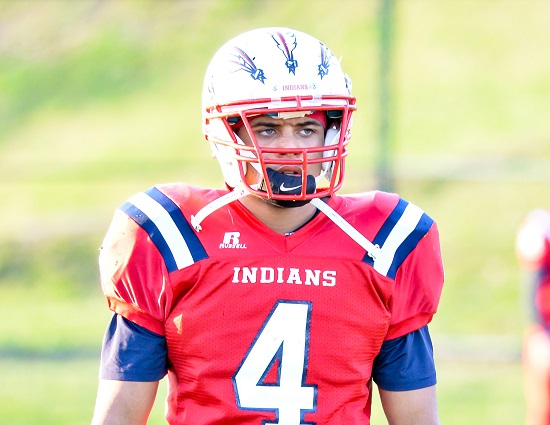 The Norwood seniors have a chance to do what no other players have ever done at the school if they can make the playoffs for a second straight season in 2015. The Indians have been to the post-season two times in the last three years.
To be playing in November again it will be under a new head coach. Veteran Paul Jenne returns to the sidelines after Chris Majors left for greener pastures. Majors left the program in as good of shape as it has ever been in. Jenne should have no problem picking up and advancing Norwood's ascension as one of the top teams in the SBAAC.
Division III, Region 10
2014 RECORD: 7-4, 3-1 SBAAC American
COACH: Paul Jenne (0-0 @ Norwood, first year, 133-83 overall, 21 years)
HONOR ROLL
Jordan Black, Sr, RB/LB – A breakout junior campaign saw Black run for 1,515 yards with 19 touchdowns. His efforts garnered First Team All-Southwest District and Special Mention All-Ohio honors.
Travis Goodman, Sr, WR/DB – Goodman led Norwood with 31 receptions and 419 yards with two touchdowns in '14. He was named Second Team All-SBAAC American for his work.
Nick Henson, Sr, OL – The 6-foot-4, 270 pound Henson is one of the top returning linemen in the SBAAC. He was a Second Team All-SBAAC American selection as a junior.
OTHER RETURNEES
Ben Burdett, Sr, OL/DL – Burdett is an asset on both sides of the ball for the Indians.
Darieus Carter, Sr, WR/DB – Look for Carter to play a major role on both sides of the ball for Norwood. Carter will make his presence felt on offense as a senior.
Jeb McGeorge, Jr, QB – McGeorge fared well in his first year as a starter throwing for 1,060 yards with four touchdowns passing and two more rushing as a sophomore.
Austin Reno, Jr, LB – Not the biggest guy on the roster but Reno is the Indians top returning tackler from a year ago.
PLAYOFF HISTORY
(four appearances, 1-4) – 2014, 2012, 2004, 1991
2015 SCHEDULE
Norwood never backs down from a challenge. The Indians will face Division I Milford, Division V perennial playoff power Madeira and a pair of crossover games with the SBAAC National's top two teams from '14 in Batavia and Williamsburg during the non-conference portion of the schedule.
PLAYING TOP COMPETITION
The Indians lost four games last season. Three of those losses came to playoff teams – Madeira, Taylor and McNicholas (in the post-season. Norwood's other defeat came at the hands of conference rival New Richmond. Those four teams were a combined 33-11 in '14. Four of the Indians seven victories came against teams that finished the year .500 or better.