Lawrenceburg falls to Memorial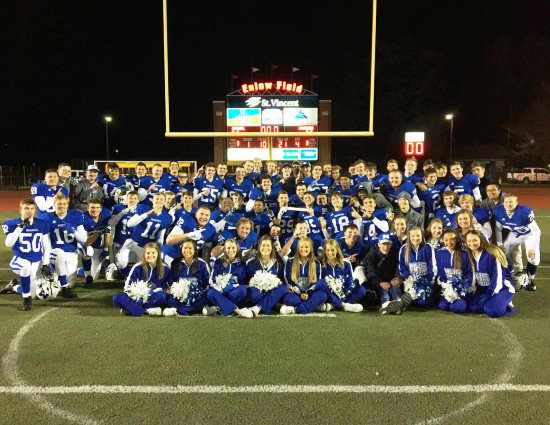 The Lawrenceburg Tigers came up two games short of making a return to Lucas Oil Field and a shot to play for a Class 3A state title once again this season. They lost 56-35 to the Evansville Memorial Tigers in a Class 3A regional Saturday night at Enlow Field.
Memorial junior quarterback Micahel Lindauer turned in a performance to remember. He completed 19-of-27 passes for 289 before intermission and finished 25-for-39 for a career-high 379 yards. His four touchdown passes tied his career high.
Michael Lindauer with the sidestep. Miguel Turnbaugh with the catch.

Memorial 28-13 just before halftime. pic.twitter.com/BRXPoy7CYk

— Kyle Sokeland (@kylesokeland) November 11, 2017
With the win Memorial advances to the semistate round for the first time since 2009. They will play at Danville (13-0) next weekend.
2017 @IHSAA1 3A Football Regional Champions – Memorial Tigers pic.twitter.com/NDeezekMvL

— Memorial Athletics (@MemAthletics) November 12, 2017
For Lawrenceburg, they finished the year at 11-2. It was their first loss since they lost back on August 18th in a Week 0 contest with East Central, who is playing next week in the Class 4A semistate round versus Greenwood.