TSF Awards Week Kicks Off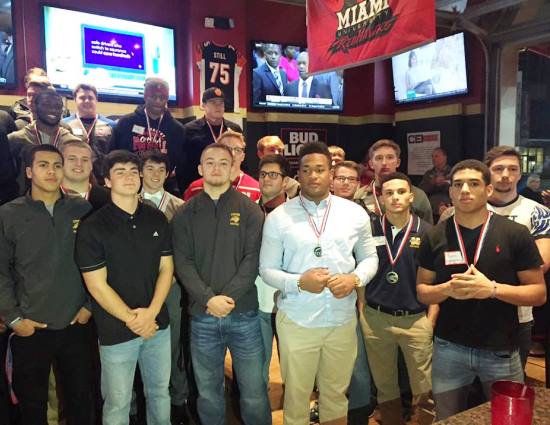 The 2017 season was one to remember and we cannot wait to celebrate it at the 2017 TSF Year In Review Show coming to Holy Grail Banks on Monday, February 19.
In addition to our already determined TSF Player of the Week winners this season, we will be recognizing our 2017 Teams of the Year, 2017 Players of the Year, and members of our 2017 Postseason All-TSF Team.
We will be announcing the winners for each of the awards through this week on TriStateFootball.com and through our Facebook page and Twitter account.
Here is our schedule for announcements:
Monday (1/22): Indiana Team of the Year
Tuesday (1/23): Northern Kentucky Team of the Year
Wednesday (1/24): Dayton Team of the Year
Thursday (1/25): Cincinnati Team of the Year
Friday (1/26): Offensive & Defensive Player of the Year Nominations
Saturday (1/27): All-TSF Defense & Special Teams
Sunday (1/28): All-TSF Offensive Team
Be sure to stay tuned to TSF all week as we recognize the best from 2017!