East Central's repeat bid comes to an end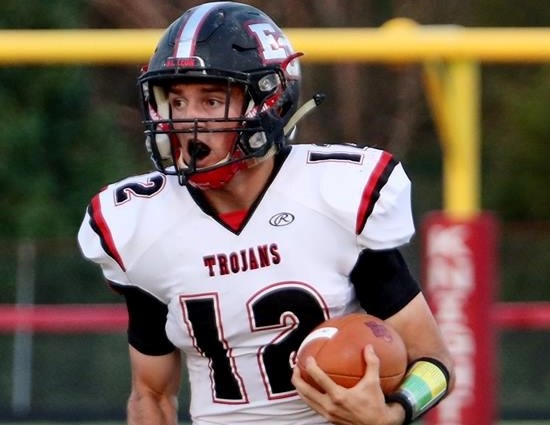 ST. LEON, Indiana – In a game that went down to the wire on Saturday afternoon, the East Central Trojans came up just short on moving on to the semistate round as they fell to the Evansville Central Bears, 28-24.
East Central (11-2) appeared to have the game in hand with four minutes left in the contest they were leading 24-21 and then they came up with a key interception of Bears' quarterback Brennon Harper at the goal line. If they could've got a first down the game would've been over.
However, the Evansville Central (12-1) defense would force a three-and-out and drive 55 yards in four plays, capping it off with a 16-yard reverse from senior Jalen Bowman. That proved to be the decisive blow in the Trojans' quest for a repeat of their Class 4A State Championship. For Evansville Central it marked their first-ever regional title.
Trojans' quarterback Alex Maxwell led the offense on 13-yard play scoring drive capped by a Maxwell rushing touchdown from one yard out to give East Central a 24-21 lead with 8:20 left in the game, but the Bears just wouldn't go away.
East Central answers. Alex Maxwell 1 yard TD. Trojans 24-21 with 8:20 left. pic.twitter.com/hMBYUSGOgU

— Kyle Sokeland (@kylesokeland) November 10, 2018
East Central dominated the time of possession during the first half, but Evansville Central scored on two big plays and the game was tied 14-14 at the break.
Trojans go up 14-7. That is just tough to stop.

East Central 14
Central 7

9:10 2nd Qtr pic.twitter.com/SzaYUJsfeG

— (812)-HOOPS! (@BbalEvv) November 10, 2018
There is definitely nothing for the Trojans to hang their heads about after turning in a 12-win season.
Evansville Central moves on to take on Marion (13-0) next week in the IHSAA 4A final four.