2019 Snapshot: Northridge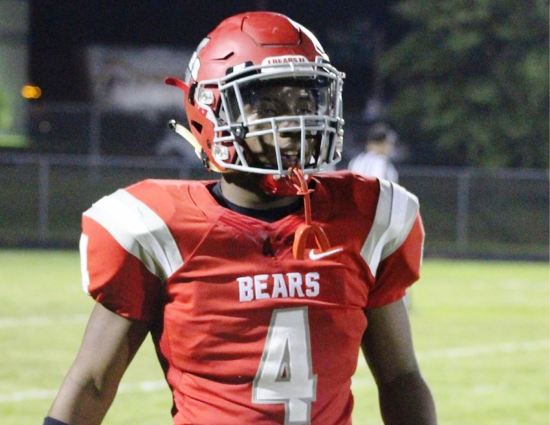 No longer can opponents mark a W next to Northridge when while analyzing their schedules before the season starts. The Polar Bears have become respectable to the point where opposing coaches now cringe when planning for them.
After going 0-10 in 2017 and coming into 2018 having lost 13 games in a row and 17 of the school's last 18 tilts, Northridge managed to right the ship finishing the year at 5-5.
With a nucleus of returnees that have their share of Friday night success the time for things to all come together could be now.
"These guys have worked very hard during the off-Season and continue to improve for this upcoming year. They have goals and want to achieve them!" an excited head coach Bob Smiths stated. "We have experience, speed, strong senior leadership by our captains and hard-working players that want to be good."
There is definitely "the glass is half full" optimism for this squad. To be a winner, you must beat good teams and that is the next step for the Polar Bears.
Division IV, Region 16
2018 RECORD: 5-5, 3-3 SWBL Buckeye
COACH: Bob Smith (16 years at Northridge)

HONOR ROLL
Darryl Story Jr., Sr, WR/DB: A three-year starter, Story Jr. was named OPSWA Division IV, Second Team All-Southwest District after hauling in 32 receptions for 417 yards and four touchdowns as a junior. He will probably be moved to quarterback this season. For his career, Story Jr. has 67 receptions, 936 receiving yards, seven touchdown catches, 1,425 all-purpose yards and four interceptions.
Jerron Lander, Sr, RB/LB – Led the Polar Bears with 145 total tackles also had 11.0 sacks, six fumble recoveries and an interception to earn OPSWA Division IV, Second Team All-Southwest District honors in 2018. The four-year starter who has 450 yards rushing, three rushing touchdowns, 15 receptions, 184 receiving yards, two touchdowns catches, 12.5 sacks, seven fumble recoveries and three interceptions at the varsity level.

OTHER RETURNEES
Shawn Shehee, Sr, RB/DB: Back for his third year as a starter, Sheehee ran for 525 yards and five touchdowns a year ago. He also started at cornerback.
Matt Moon, Sr, RB/OLB: Was on his way to a big season when a concussion took him down in Week 5 last fall. The three-year starter has a ton of talent and ability. The coaching staff expects big things from him as a senior.
Calvin Kelly, Sr, OG/DT: A two-year starter, Kelly is very strong and aggressive on both sides of the line.
Dustin Harner, Sr, C/DT: The hard working and very dedicated Harner is one of four captains along with Kelly, Moon and Shehee. He is a three-year starter up front.

NEWCOMERS
There are snaps to be had and spots in rotations to be won for junior WR/DB Isaiah McCallop, sophomores Slot/CB Kavontae Turpin, WR/DB Tarus Hill, OL/DT Bradley Norrod, OL/DT Kenny Page, OL/DL Jesse Smith, OL/DL David Swift, freshmen RB/LB Jeremy Henry, Slot/CB Taran Hill, WR/DB Jaylon Holloway and Slot/DB Jayden Kelly.

PLAYOFF HISTORY
(0 appearances, 0-0)

2019 SCHEDULE
Fri – 08/30/19 – BETHEL – 7:00 PM
Fri – 09/06/19 – WEST CARROLLTON – 7:00 PM
Fri – 09/13/19 – at Troy Christian – 7:00 PM
Fri – 09/20/19 – at Milton-Union – 7:00 PM
Fri – 09/27/19 – DIXIE – 7:00 PM
Fri – 10/04/19 – CARLISLE – 7:00 PM
Fri – 10/11/19 – at Oakwood – 7:00 PM
Fri – 10/18/19 – at Madison Senior – 7:00 PM
Fri – 10/25/19 – WAYNESVILLE – 7:00 PM
Fri – 11/01/19 – at Preble Shawnee – 7:00 PM