Kickoff Party: Turpin vs. Anderson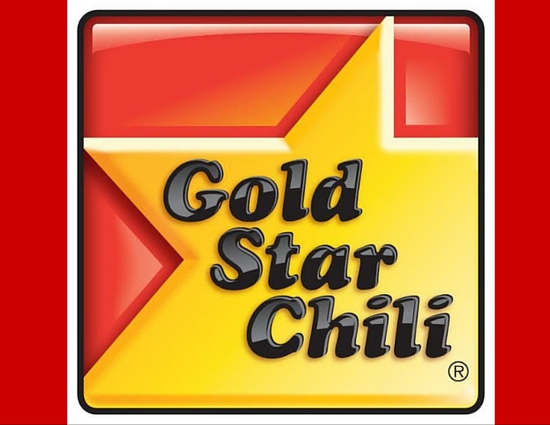 Gold Star has partnered with TriStateFootball.com for this year's Backyard Battles, a series highlighting some of the area's best neighborhood rivalries. 
These games will be featured heavily on TriStateFootball.com with previews, photo galleries, coach interviews and much more. Plus, each Wednesday before the game we will have a special "Kickoff Party" at a local Gold Star Chili where schools are invited to participate in fun activities and a coneys for a cause fundraiser with proceeds benefiting each school's football program.
The final game of the year that will be featured will be the ECC match-up between Anderson at Turpin (10/18).
Join us for a special Kickoff Party on Wednesday, October 16 at the Gold Star Chili in Anderson featuring the Turpin Spartans and Anderson Redskins as we celebrate great local high school football rivalry and enjoy some coneys for a cause.
7716 Beechmont Avenue
Anderson, OH 45255
(513) 386-8326
RSVP on Facebook on the Official Event Page.
Here's a brief summary of what will take place:
DINE & DONATE (4-8 PM ET)
Turpin will have a dedicated bucket and will receive 20% of all sales from the receipts dropped in their bucket during the promotion from Gold Star Chili.
6-8 PM TSF TAILGATE
Coaches, players & cheerleaders from Turpin (6-7 PM) and Anderson (7-8 PM) will be invited to be part of the fun, including being interviewed and featured on a LIVE STREAM across TriStateFootball.com channels. Follow @TSFootball on Twitter & Instagram and LIKE US on Facebook for specific times/details. One lucky person in attendance will win FREE Coneys for a Year from Gold Star!
GAME COVERAGE
Check out TriStateFootball.com for complete in-depth previews & recaps of the game and tune in to Cincinnati's ESPN 1530 following the game to hear from the Player of the Game. Email any questions to staff@tristatefootball.com.