Dayton Best Bets: Week 12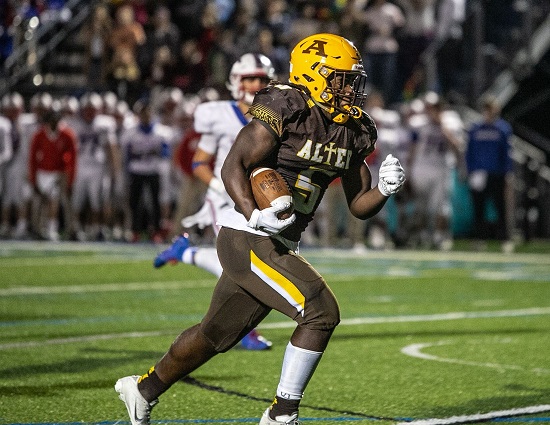 It's the second weekend of playoff action across the Buckeye State and we only have a handful of Dayton-area teams left standing. We take a look at what those teams are facing in Week 12 in this week's edition of the Dayton Best Bets.
No. 1. Springfield (9-2) vs. No. 4 Dublin Jerome (9-2)
Ohio DI – Region 2 / Friday – 7:00 at Marysville High School
The top-seeded Wildcats cruised by Marysville in their opening-round matchup behind a strong defensive effort as they pitched a Week 11 shutout. Quarterback Te'Sean Smoot produced mixed results in the matchup. While he did pass 179 yards and a pair of scores, the sophomore only completed 12-of-24 passes and was picked off twice. He will need to be more efficient this week versus a Dublin Jerore team coming off a five-overtime thriller against Springboro. The Celtics are capable of putting points on the board, so taking care of the football will be key for Springfield. Look for the Wildcats to lean on senior tailback Jeff Toliver, who finished among the top rushers in the GWOC this season with 1,070 yards on the ground during regular-season action.
No. 6 St. Mary's Memorial (9-2) vs. No. 7 Trotwood-Madison (8-3)
Ohio DIII – Region 12 / Friday – 7:00 at Sidney High School
This matchup will feature two teams that have faced off before on the big stage as Trotwood-Madison knocked off St. Mary's Memorial in the 2016 regional final. The Rams opened up the postseason by defeating Wapakoneta 33-21. Freshman Hezekiah Hudson-Davis will be the key for Trotwood to continue to advance in the bracket. He paced the team's running game with 1,005 yards and 10 touchdowns during the regular season. Quarterback Cooper Stewart also passed for 1,267 yards with 13 touchdowns to help give the Rams some balance. Both will need to step up here. As they displayed in their Week 11 win over Franklin, the Roughriders are capable of coming up with big plays when needed. They boast a 1000-yard rusher in Ross Henschen and have a playmaker on defense in defensive end Blake Kanorr, who enters this contest with 13 sacks on the season.
No. 4 Badin (8-3) vs. No. 8 Alter (7-4)
Ohio DIII – Region 12 / Friday – 7:00 at Monroe High School
The GCL Co-Eds will do battle for the second time this week. The first game between these schools was a blowout. Badin blew past Alter in Week 6, dominating them in virtually every category, en route to a 42-7 win. Alter signal caller Kale Steneman had arguably the worst game of his young career in that game as he went 4-of-13 for 29 yards and three interceptions. If Alter wants any chance at winning this game, he has to play much better. Badin can beat you running or passing, but Alter will have to choose one aspect and try to shut it down. Alex Delong is coming off an excellent outing against Ross where he ran for 122 yards and two touchdowns. With Zach Switzer only throwing the ball nine times in the blowout win, making him throw the ball more could be a recipe for success. Badin is a heavy favorite and rightly so. Alter has to play a near flawless game if they want to pull off another upset this week.
Be sure to follow @TSFootball for updates throughout the playoffs and all year long!