Preview: Beechwood at Mayfield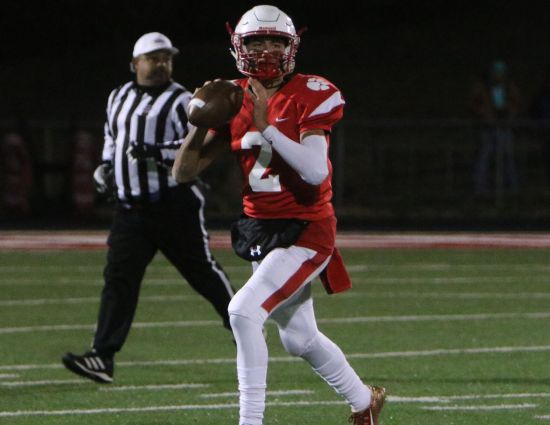 The Beechwood Tigers and the Mayfield Cardinals boast two of the greatest traditions among all small-school programs in the Bluegrass State. The teams have 26 combined KHSAA football championships between them. The Cardinals trail only Highlands and Male among all Kentucky schools in all-time wins.
The Tigers are the two-time defending Class 1A state champions in the state of Kentucky, but they moved to Class 2A this year. That's a move that Mayfield made four seasons ago. Since moving up in class they have won one state title and finished as runner-ups twice. Now, the long-time rivals are set to faceoff for the first time in five years. If history holds true, that's not good news for Beechwood.
NO. 9 BEECHWOOD (8-5) at NO. 2 MAYFIELD (12-1)
Friday, November 29th, 2019
Kickoff: 7:30 p.m.
War Memorial Stadium, Mayfield, KY
Follow on Twitter @TSFootball
PLAYERS TO WATCH: Quarterback Cameron Hergott is having a stellar campaign on both sides of the ball. The junior is approaching 2,000 yards through the air and 1,000 yards on the ground. He's thrown 14 touchdowns and just six interceptions and rushed for another 12 scores. Brady Moore leads all Tigers with six TD catches, but Parker Mason has been hot of late, including catching a pair of touchdowns in last week's win vs. West Carter. Mason Williams leads the defense with seven interceptions.
Mayfield has one of the best quarterbacks in the state statistically in Jayden Stinson. The 6-foot-2, 200-pound senior has thrown for 46 touchdowns and only 10 interceptions while compiling 3,318 on 162-of-247 passing (65.6 percent). Classmate Kade Neely is the biggest recipient of his passes, tallying 1,088 yards and 18 TD catches. Running back Kylan Galbreath handles most of the touches out of the backfield and has amassed 1,283 yards and 15 scores on the ground. Linebacker Jax Rogers anchors the Cardinals' defense and enters this game with 112 total tackles.
TEAM TRENDS: Defense has been the key for Beechwood. Since they allowed Covington Catholic to put up 49 points in Week 4, the Tigers have held six of their last nine opponents to seven points or less. Beechwood will need to win it all this year to reach 10 wins for a fifth straight season. The Tigers have taken down their previous three playoff opponents by a combined margin of 143-26.
Joe Morris took over as the head coach at Mayfield in 1999 and since that time he's faced Beechwood six times and is 6-0. He's beat Noel Rash-led teams in five state semifinal matchups and knocked off Mike Yeagle in the 2002 1A state championship game. Only one team in 2A (Breathitt County) has put more points on the scoreboard this season than the Cardinals, who have scored 41 or more points in nine straight contests.
BEECHWOOD'S KEYS TO VICTORY: The Tigers need to come out fast and cannot let the nearly five-hour bus drive leave them sluggish. Establishing something on the ground is key, but in order to do so Beechwood will need to win the battle up front. They've struggled to do that at times this year. Mayfield has a huge size advantage all over the field, so the Tigers will need to rely on their quickness and play nearly mistake-free football to have a chance.
MAYFIELD'S KEYS TO VICTORY: Putting pressure on Hergott will go a long way. He has been forced into mistakes at various points this year and without a workhorse running back, the Cardinals will be able to focus primarily on stopping him. Spreading the ball around will help open up some opportunities for some of the Cardinals' explosive playmakers and create matchup challenges for the Tigers.
Prediction: Mayfield 38, Beechwood 24
*Pairing listed with record and final Associated Press rank.
Be sure to follow @TSFootball for updates all week long & catch Blitz 5 Friday nights at 11PM on WLWT-TV Channel 5 for the best high school football playoff coverage in the city!