Preview: Elder vs. Springfield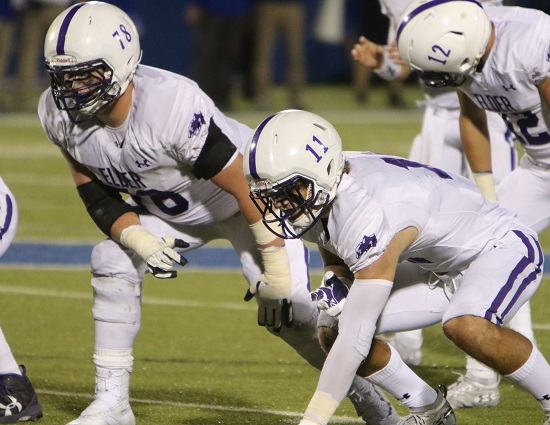 When the season started both Springfield and Elder were expected to be good, but for each of them to be one victory away from being in the state title game, few saw that coming. It will be a clash between two teams that have gotten to this point by conducting their business in totally different styles. Elder can light up the scoreboard with the best of teams. Springfield locks down opponents with defense. This battle of ferocious felines will be all about surviving the fight.
NO. 9 ELDER PANTHERS (11-2) vs. NO. 5 SPRINGFIELD WILDCATS (12-1)
Friday, November 29th, 2019
Kickoff: 7:00 p.m.
Alexander Stadium, Piqua High School
Follow on Twitter @TSFootball
PLAYERS TO WATCH: Elder quarterback Matthew Luebbe, the GCL South Co-OPOY and a First Team All-Southwest District selection, has amassed 4,234 yards of total offense (2,742 pass, 1,492 rush) and accounted for 41 touchdowns (25 pass, 16 rush). His main target is wide receiver Joe Royer. The Ohio State commit has 63 receptions for 1,159 yards and 14 touchdown catches. Senior classmate and left tackle Jakob James will also further his football career in Columbus. Luebbe has benefitted all year from running and throwing behind James and left guard Luke Kandra, who is headed to Louisville. Royer, James, Kandra and linebacker Colton Sandhas were all named First Team All-Southwest District. Linebacker Connor Keyes lead the Panthers with 92 total tackles and 9.5 sacks.
Springfield also has five First Team All-Southwest District honorees – seniors running back Jeff Tolliver, wide receiver Larry Stephens, defensive lineman Xzerius Stinnett, and linebacker Te'Vion Gilbreath as well as sophomore defensive back Delian Bradley. Tolliver has rushed for 1,246 yards, amassed 1,596 all-purpose yards and found the end zone 20 times (19 rush). Stephens has committed to Toledo. He has 51 receptions for 1,054 yards and 11 touchdowns. Stinnett paces the Wildcats with 138 total tackles. Gilbreath has four sacks and 68 total tackles. Bradley is a rising star who has six takeaways on the year (three FRs, three INTs) and 77 total tackles.
TEAM TRENDS: Elder knocked off Colerain last Friday to win its sixth regional title and first since 2009. This the 21st trip to the playoffs for the Panthers. They are 37-18 lifetime in the postseason with state titles in 2002 and '03. Elder is 5-1 in games decided by seven points or less this season. The Panthers are averaging 37.1 points per contest. They have scored 25 points or more in every contest.
This the first-ever final four appearance for Springfield and fifth time in the postseason for the Wildcats. They are 5-4 overall. Springfield is allowing just 10.1 points per game. The Wildcats have held seven opponents to seven points or fewer. No one has scored more than 28 points on them.
ELDER'S KEYS TO VICTORY: The Panthers can strike fast and often. Getting that done early in the game would make life easy. Putting Springfield in the uncomfortable position of playing catch-up is the ideal situation. If this is a one-score affair late, you have got to like Elder's chances to come out on top. They have been poised all season long when it comes to closing out tight contests.
SPRINGFIELD'S KEYS TO VICTORY: For the Wildcats it is all about staying focused. They can't get caught up in the pregame hype or the moment being too big for them. It is imperative that Springfield to settle into game mode sooner rather than later after kickoff. Surviving the first blow by Elder and being able to bounce back from it will tell a lot about how the night is going to go for the Wildcats.
Prediction: Elder 28, Springfield 26
*Pairing listed with record and final Associated Press rank.
Be sure to follow @TSFootball for updates all week long & catch Blitz 5 Friday nights at 11PM on WLWT-TV Channel 5 for the best high school football playoff coverage in the city!