Best Bets: State Semifinals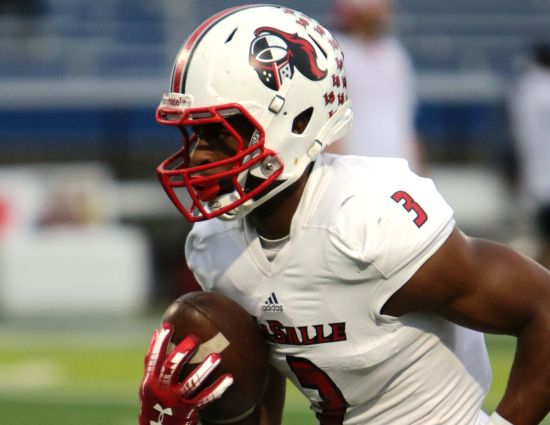 What an exciting display of football it was for teams across the Tri-state area this past weekend. With a spot in the state championship game on the line, this weekend promises to be even more intense. Here are the games to look out for in this week's edition of our Best Bets.
No. 6 La Salle (11-2) vs. No. 2 Toledo Central Catholic (13-0)
Ohio DII – State Semifinal / Friday – 7:00 at Sidney Memorial Stadium
No team in Cincinnati has had a more impressive season than the Lancers. The totality of a tough schedule, a GCL South title, and playoff dominance has La Salle on the verge of their fourth state championship in six years. In three playoff games they have outscored opponents by a combined score of 122-15. The most impressive game has to be last week's effort versus Harrison. Many thought this game was evenly matched with both teams being excellent on both sides of the ball. Turns out it was the Lancers who exposed the Wildcats, and turned a highly-anticipated game into a blowout. Central Catholic comes into this game with an unblemished record, as they've thoroughly dominated virtually every team on their schedule. These teams have similar philosophies that have been executed flawlessly nearly all season. Run the ball early and often and suffocate on defense. Cam Porter and Gi'Bran Payne have yet to be stopped. For the Irish, Jonzell Norrils has been outstanding as well. Both of these teams are extremely well coached and don't make crucial mistakes. Everything will be earned in this game. This will be a big challenge for the Lancers, but from what they have shown all year they will be up for the task.
No. 1 Wyoming (13-0) vs Clyde (9-4)
Ohio DIV – State Semifinal / Saturday – 7:00 at Marysville Impact Stadium
The Cowboys continue to handle their business and have clearly cemented themselves as the cream of the crop in Division IV. They destroyed a hot Valley View team behind five rushing touchdowns by Evan Prater and a shutout from their defense. After beating rival Indian Hill in round two, there was a sense that Wyoming will cruise into Canton, and unless a miracle happens that's exactly what is going to transpire. Clyde is a good football team and without question a nice story. The No. 8 seed has surprised everyone by getting to the final four, but the Cinderella run will come to a screeching halt on Saturday night. Wyoming has the edge over them in every facet of the game. They have yet to face anyone as special as Evan Prater and this Wyoming defense will present major problems for the Fliers. The Cowboys have held four of their past eight opponents scoreless and haven't allowed anyone to score over 20 points. This game has Wyoming written all over it as they continue this historic run and look to make it 29 wins in a row.
No. 6 Bowling Green (9-3) at No. 1 Covington Catholic (13-0)
Kentucky Class 5A – State Semifinal / Friday – 7:00 at Wooten Field
Is there anything left to be said about the Colonels? They have disposed of everyone in their path and are on pace to become one of the greatest single-season teams in Northern Kentucky history. They have only allowed one team to score over 10 points and offensively they have scored at least 27 in every game. The playoffs have been no different as they have won their three games by a combined score of 128-63. There are no weaknesses with this team. Bowling Green has had a solid 2019 season. Coming in with a 9-3 record, the tale of their wins and losses come on the play of the defense. In their three losses, they gave up 24, 28, and 49. They allowed 14 points or less in every win, including five shutouts. Covington Catholic is unquestionably the best team Bowling Green has faced and it will show quickly in this game. The Purples simply don't have the personnel to compete with CovCath. The Colonels should cruise to another playoff victory.
*Pairings listed with record and final Associated Press rank.
Check out our more in-depth previews of Elder vs. Springfield, Beechwood at Mayfield and Trotwood-Madison vs. Bishop Hartley (coming soon).
Be sure to follow @TSFootball for updates all week long & catch Blitz 5 Friday nights at 11PM on WLWT-TV Channel 5 for the best high school football playoff coverage in the city!