Streaking Into 2018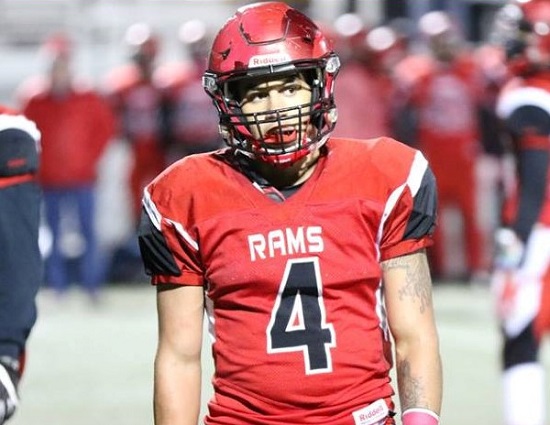 Trotwood-Madison DE Kennedy Coates (photo courtesy of ScoutingOhio.com)
Four local schools won state championships in 2018. In Kentucky, Beechwood won the small school Class A title while long-time rival, Covington Catholic hoisted the Class 5A trophy. The Hoosier state was shocked when East Central outlasted heavily favored Lowell, for the Indiana Class 4A crown. Trotwood-Madison made their argument of being, arguably, the best team in Ohio by going undefeated as the Division III state champs. It's no coincidence that the quartet enters the '19 campaign with the four of the longest winning streaks throughout TSF land.
It's not the usual cast of characters that highlight the list of schools that head into next fall with loads of momentum. Raising the bar are, Belmont (15), Bethel-Tate (11), Dayton Christian (8), Taft and Madison Senior (7) roll into the regular season with several of the longest winning streaks.  They are changing the culture and bring out the best in their communities with this recent success.
It only seems appropriate that one of Ohio's winningest programs, Wyoming heads into '19 with 21 consecutive regular season victories. The Cowboys have only lost five regular season games in the last five years.
Finneytown football is starving for a win. It was a third consecutive winless campaign for the Wildcats who have now lost 33 games in a row. The program hasn't seen a victory since October 3rd, 2014. Lack of offense has contributed heavily to Finneytown's futility. The Wildcats have scored seven points or fewer 23 times (including being shutout 10 times), during the skid.  The most points they have scored in the last 33 contests is 15.
Here is a look at who is streaking into 2018.
Current winning streaks (all games)
15…Covington Catholic, Trotwood-Madison
8..…Beechwood
6…..East Central
Current regular season winning streaks
21…Wyoming
15…Valley View, Belmont
11…Bethel-Tate
10…Covington Catholic, Trotwood-Madison
9…..Alter
8…..Dayton Christian, Lawrenceburg
7…..Madison Senior, Taft
6…..CHCA
5…..Aiken, Fenwick, Harrison, Walton-Verona
Current losing streaks
33…Finneytown
13…Harrison County, Northridge
12…Holy Cross, Oak Hills
10…Rushville
9…..Carroll, Withrow
8….. Boone County, Monroe, West Carrollton, Williamsburg,
7…..Dayton, Trimble County
6…..Greenville, Loveland
5…..Batavia, CCPA, Cincinnati Country Day, Conner, Hughes