2019 Snapshot: Western Hills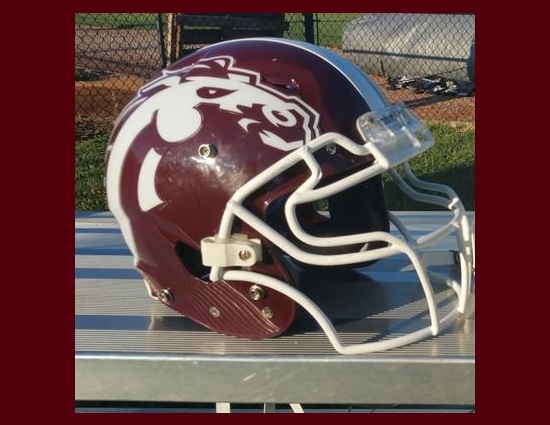 Last fall Western Hills had its first winning season since 2013, in the third year of head coach Armand Tatum's tenure. The Mustangs six victories equaled their combined total of wins from the previous three campaigns. Progress has been made, now it is time to build upon the accomplishments of 2018 for Western Hills.
"We're looking forward to building on the success from last season. Our foundation is set now and it's time to take another step forward as a program," Tatum states. This is not the time to rest on or admire what has been done in the past. It's about progress now for the boys from Ferguson Road.
For Mustangs fans there is plenty to be excited about. "This will be our fastest and most athletic team since we took over three seasons ago. With the number of young guys in the weight room right now, this could be our strongest team also," Tatum says. "We lost a lot of experience with last year's seniors leaving. But we have been competitive 7-on-7's and scrimmages, in the hopes of giving our young guys a crash course introduction to Friday Night Football."
There is no reason why Western Hills can't win the CMAC championship outright in 2019. It is the largest school, enrollment wise in the Cincinnati Metro Athletic Conference (CMAC), they should dominate league play. However, the Mustangs haven't won a conference title since 2011 (shared with Taft and Withrow). How the Mustangs handles being the hunted instead of the being the hunter this fall, will be the key component if they want to separate themselves from the pack.
Division I, Region 4
2018 RECORD: 6-4, 5-1 CMAC
COACH: Armand Tatum (10-20 at Western Hills, three years; 10-20 overall, three years)
HONOR ROLL
Kayvon Britten, Sr, RB – One of the most polished players in the CMAC. Britten ran for 889 yards, amassed 1,132 all-purpose yards and found the end zone 14 times (13 rush, one PR) a year ago. That effort earned him Honorable Mention All-Southwest District honors for a second straight season.  Britten has 2,114 rushing, 25 rushing touchdowns, 2,771 all-purpose yards, one punt return touchdown and one kickoff return for a score in his career.
Jakobe Scott, Sr, WR/DB – A first Team All-CMAC selection as a junior, Scott is a difference maker. He averaged 25.4 yards on 10 receptions with three touchdowns in 2018. Defensively he had two picks and 68 interception return yards.
OTHER RETURNEES
Antonio Willis, Jr, OL/DL – Limited to just five games a year ago after starting as a freshman, Willis heads into his junior campaign with 53 total tackles, two forced fumbles and two fumble recoveries in 14 career games.
Anthony Wilson, Jr, DB – Injuries held Wilson to just four games as a sophomore. He tallied 13 total tackles and recovered a fumble.
Chandler Greer, Sr, OL/DL – The 6-foot-1, 285-pound lineman will be counted on as a leader up front.

NEWCOMERS
Juniors OL/DL Zack Casey and QB Montev Ware are expected to make an immediate impact on the offensive side of the ball.           Freshmen OL/ DL Darrail Davis and WR Latrell Mackey will get every opportunity to earn snaps and a shot at the starting lineup.
PLAYOFF HISTORY
(one appearance, 0-1) – 2000
2019 SCHEDULE
Fri – 08/30/19 – MIDDLETOWN – 7:00 PM
Fri – 09/06/19 – MARIEMONT – 7:00 PM
Fri – 09/13/19 – at Walnut Hills – 7:00 PM
Fri – 09/20/19 – at Hughes – 7:00 PM
Fri – 09/27/19 – WOODWARD – 7:00 PM
Fri – 10/04/19 – at Aiken – 7:00 PM
Fri – 10/11/19 – GAMBLE MONTESSORI – 7:00 PM
Fri – 10/18/19 – at Taft – 7:00 PM
Fri – 10/25/19 – at Shroder – 7:00 PM
Fri – 11/01/19 – RIVERVIEW EAST ACADEMY – 7:00 PM
SINK OR SWIM SHUTOUTS
Last season, Western Hills recorded shutouts in four of its six wins. The Mustangs were shutout in three of their four losses.
NO PASSING FANCY
The Mustangs haven't had a quarterback throw for more than 1,000 yards since Kimani Murray (1,110) did it in 2013.