Saturday Round-Up: Week 11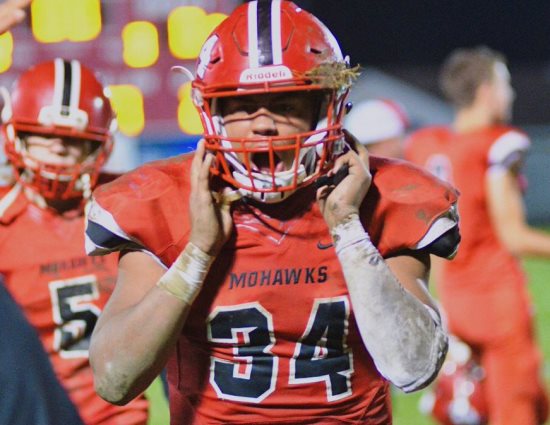 Saturday saw the opening round of playoff action unfold across Ohio in Divisions IV, V and VII. Here's a look at the teams in Southwest Ohio fared.
Wyoming 48, Northwestern 7
The undefeated season continued for the Cowboys on Saturday as they held Northwester to just 65 total yards. Quarterback Evan Prater tallied 206 yards and a touchdown on 14 of 16 passing and rushed for 80 yards and three more scores in the win. Running back Pierson Rogers tallied 120 yards and two touchdowns rushing.
Clinton Massie 46, Shawnee 0
The Falcons did most of their damage in the opening two quarters as they raced out to a 39-0 halftime lead. Running back Brendan Lamb paved the way with 80 yards and four touchdowns on 11 first-half carries. Teammate Jake Vaughn added 133 yards on nine carries of his own before the break.
Indian Hill 63, Waverly 28
The Braves saw five different players find zone, including four of them multiple times as they compiled 396 total yards of offense against an overmatched Tigers' team. John Mark Williams accounted for 163 of the yards for Indian Hill and scored twice in the victory.
CHCA 49, West Jefferson 42
Cole Fisher had a big night under center for the Eagles as he completed 17-of-31 passes for 216 yards and four touchdowns in the back-and-forth affair. Running back D.J. Ames tallied 170 yards and a pair of scores in the win.
Madison 26, Porstmouth 0
The defense set the tone for the Mohawks as they shutout Portsmouth and them to under 100 total yards in the opening-round matchup. Running back Cameron Svarda ran for scores from four yards and 26 yards out and added a two-point conversion to lead the way.
Here's a look at the rest of the scores from Saturday:
OHIO DIV, REGION 16
London 37, Taft 21
OHIO DV, REGION 20
Greenview 31, Madeira 28
OHIO DVII, REGION 28
Fort Loramie 42, New Miami 0
Crestview 51, MVCA 30
*Image from Twitter (@BCHSSReport)