2019 Snapshot: Highlands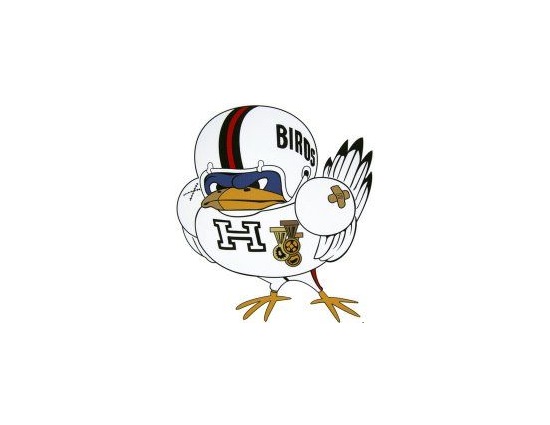 Take away the two losses to Covington Catholic and Highlands was fantastic a year ago. Unfortunately, the path to a Class 5A state championship still runs through CovCath. The Bluebirds are 0-4 and have a 33.0 margin of defeat to their rival over the past three seasons.
It all comes down to wanting it more for Highlands and head coach Brian Weinrich believes the 2019 version of the Bluebirds may have the on-field and off-field intangibles to get it done. "We have a lot of experience at key positions. This team has shown a tremendous work ethic ever since they have entered the program," Weinrich says.
A 30th trip to the state finals isn't out of the question for the Bluebirds. Highlands has the balance on offense to keep opposing defenses honest. They have all the tools to be very explosive. On the other side of the ball the Bluebirds must take the next step which would mean playing at championship caliber level. Highland has the potential to be that good but it will all come down to their hunger for it on defense.
Class 5A, District 5
2018 RECORD: 10-3, 1-1 Class 5A, District 5
COACH: Brian Weinrich (40-25 at Highlands, five years; 40-25 overall)
HONOR ROLL
Brycen Huddleston, Sr, LB – One of the top defensive players in the commonwealth of Kentucky and leader of the Bluebirds defense. As a junior, Huddleston was named first all-NKY and was a finalist for the TriState Football Northern Kentucky Defensive Player of the Year. He has an offer from Eastern Michigan
OTHER RETURNEES
Joe Buten, Jr, RB – A rising star, Buten ran for 537 yards with nine trips to the end zone in his varsity debut last fall.
Hunter Ahlfeld, Sr, WR – The Bluebirds top threat at receiver. Ahfeld had 29 receptions for 417 yards and six touchdowns as a junior. 
Jacob Brass, Sr, DB – Brass came up big as a junior with four takeaways (three INT, one FR) and had a pick six.
Zach Lewin, Sr, DL – Did a good job of getting to the quarterback with 4.0 sacks in his first season as a starter last season. Look for Lewin to improve on that number with a year under his belt.
Conner Zell, Sr, DL – Played a large role on a defense that held seven opponents to less than 10 points in '19.
Dylan Turner, Sr, OL – Will pave the way for an explosive group of skill players that look to improve on the 31.4 points per game they averaged a year ago.
Brock Huber, Sr, OL – Not the largest offensive lineman but Huber's heart is the great equalizer to size.

NEWCOMER
Collin Hollingsworth, Sr, QB – Should be one of the area's breakout performers this season. Hollingsworth is dual threat quarterback. His feet will be one of Highlands biggest assets.
PLAYOFF HISTORY
State Champion (23) – 2014 (4A), 2012 (4A), 2011 (4A), 2010 (5A), 2009 (5A), 2008 (5A), 2007 (5A), 2004 (3A), 2000 (3A), 1999 (3A), 1998 (3A), 1996 (3A), 1992 (3A), 1989 (3A), 1982 (3A), 1982 (3A), 1981 (3A), 1977 (3A), 1975 (3A), 1970 (3A), 1968 (2A), 1964 (2A), 1961 (2A) & 1960 (2A).
State Runner-up (six) –  2013 (4A), 2003 (3A), 1995 (3A), 1966 (2A), 1963 (2A) & 1959 (2A).
2019 SCHEDULE
Fri – 08/23/19 – at Scott – 7:00 PM
Sat – 08/31/19 – Knoxville Catholic at Corbin HS – 5:30 PM
Fri – 09/06/19 – CAMPBELL COUNTY – 7:00 PM
Fri – 09/13/19 – at Simon Kenton – 7:00 PM
Fri – 09/20/19 – RYLE – 7:00 PM
Fri – 09/27/19 – at Boyle County – 7:30 PM
Fri – 10/04/19 – CONNER – 7:00 PM
Fri – 10/11/19 – at Boone County – 7:00 PM
Fri – 10/18/19 – COVINGTON CATHOLIC – 7:00 PM
Fri – 10/25/19 – at COOPER – 7:30 PM
Fri – 11/01/19 – BYE
92 OF 104
Last year was the 104th season of Highlands football. The Bluebirds 10-3 mark gave the program its 92nd winning season in school history.
DOUBLE DIGIT VICTORIES
Last season won 10 games for the first time since 2014. The Bluebirds had a streak of eight consecutive seasons of 10 wins or more from 2007-2014.