Owls flying in golden age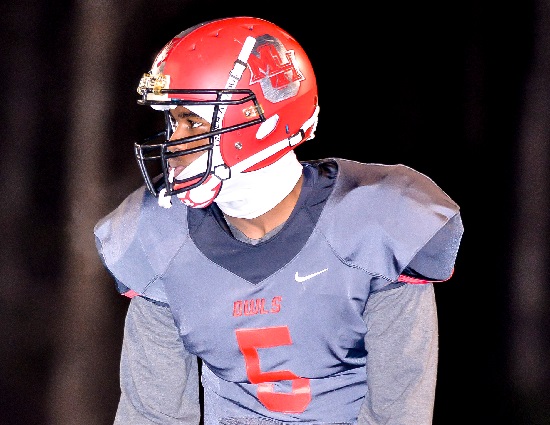 It's the golden era for Mount Healthy. The Owls are a combined 32-5 over the last three seasons. They have lost in the Division II, Region 6 regional final playoff game to the eventual state champions the last two seasons (Loveland in '13, LaSalle in '14).
This fall Mount Healthy moves down to Division III but that isn't necessarily a good thing. The Owls will be joined in Region 10 by stalwarts Trotwood-Madison (winners of five consecutive regional titles), Winton Woods, Northwest, Dunbar, Tippecanoe and Thurgood Marshall to name a few. Winning a regional title is not going to be a walk in the park but it will be well earned.
Mount Healthy has prided itself on tenacious defense under head coach Arvie Crouch. There will be plenty of new faces on this side of the ball in 2015. "There are holes to fill but we have a lot of guys capable of stepping up," Crouch says. The offense is in good hands with quarterback David Montgomery leading the unit.
Winning is contagious so expect this group to follow in the footsteps of those who came before them. They have big shoes to fill but you can bet these Owls are eager to add to the program's current streak of 19 consecutive regular season victories.
Division III, Region 10
2014 RECORD: 12-1, 6-0 SWOC
COACH: Arvie Crouch (56-14 @ Mount Healthy, six years, 56-14 overall)
HONOR ROLL
David Montgomery, Sr, QB – Montgomery is the real deal and one of the top players in Cincinnati. Everyone who has seen play walks away spewing wonderful adjectives about his game. In 2014 Montgomery ran for 1,951 yards, threw for 836 more yards and accounted for 29 touchdowns (22 rushing, seven passing). He was named Third Team All-Ohio for his efforts. Montgomery has ran for 100 yards or more 20 times over the last two years.
Trayvon Wilburn, Jr, LB – A breakout season by Wilburn saw him get in on 62 tackles with three sacks and an interception return for a touchdown. He was a Second Team All-SWOC selection in '14.
OTHER RETURNEES
DeShawn Jackson, Sr, WR – Coach Crouch calls Jackson a "beast." The 6-foot-3, 185 pound speedster makes life miserable for opposing defensive backs. He has averaged 20.9 yards on 29 catches with eight touchdowns over the last two seasons.
Lee Young, Jr, RB – Young will be a huge factor in the Owls offense this fall. He ran for 254 yards with three touchdowns in a backup role as a sophomore.
Tyree Roberson, Jr, WR – Lined up on the opposite side of the field of Jackson this junior will get a lot of single coverage and that should lead to some big plays. He caught six balls for 75 yards in four games last fall.
Justin Clark, Jr, OL – The 6-foot-4, 270 pound Clark has all-league potential and will be called upon to be a leader on the o-line.
NEWCOMERS
Austin Yelton, Sr, slot – Another Owl that can really fly look for Yelton to get as many carries as reception in '15.
Derrell Williams, Jr, RB – Williams is emerging as one of the top backs for the Owls. He will get his opportunity to shine this season.
PLAYOFF HISTORY
(10 appearances, 5-10) – 2014, 2013, 2012, 2010, 2009, 2005, 2004, 2003, 2002, 2001
2015 SCHEDULE
When the Owls take the field in '15 their first three games versus Sycamore, Bishop Fenwick and Glen Este will be like looking in the mirror. All are tough hard-nosed, gritty squads. This will not be a cake walk in August and September. A Week 8 affair with Massillon Washington is a grudge match with opposing head coach Nate Moore who was at LaSalle last year when the Lancers knocked Mount Healthy out of the playoffs.
TAKEAWAY CITY
Last season Mount Healthy had 40 takeaways (15 fumble recoveries and 25 interceptions) in 13 contests. They return four of the fumbles and three of the interceptions for touchdowns.
In the six years under Crouch's watch the Mount Healthy defense has come up with 199 total takeaways (89 fumble recoveries & 110 interceptions). The Owls have returned 23 of those turnovers for touchdowns. The special teams have also return eight kickoffs and punts for scores during that same period.