Best Bets: Dayton – Week 3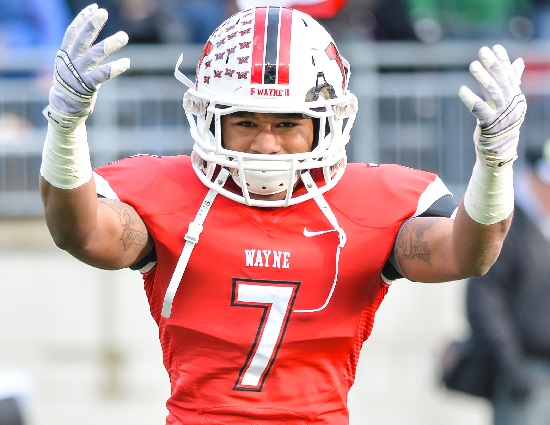 Crossover games in the Greater Western Ohio Conference this weekend have huge playoff implications. Several other GWOC schools step out of conference to face hungry foes. These are auditions for postseason berths. This could be the win that puts you in the tournament. It could also mean the team you beat will be on the outside looking in come November. What everyone wants to avoid is being on the other end of that stick as a loss could keep them pondering what could have been.
Here is a look at our Dayton Best Bets for Week 3.
Centerville (0-2) at Lebanon (1-1) – Centerville is in a "must win" situation. The Elks have yet to prove that they can stop anyone on defense. They are allowing 551.5 yards and 42.5 points per game. Lebanon junior quarterback Dakota Allen has thrown for 720 yards with eight touchdown tosses and no interceptions in the first two games. The Warriors defense is giving up 346 yards per contest on the ground. This affair has all the makings of a shootout.
Lakota West (1-1) at Wayne (1-1) – These are two teams that are very familiar with each other. This will be their third meeting since September 12th, 2014. Wayne has scored 55 of its 62 points in the first half this season. The Warriors haven't ran the ball particularly well but they have been getting large plays out of the passing game to offset that. With the talent they have in the backfield it is just a matter of time before the Wayne offense gets clicking on all cylinders. The Lakota West defense got beat up on the line last week this is a chance to redeem themselves. The Firebirds offense must get Zelwyn Robinson involved early and often. He is a game changer.
Springboro (1-1) at Franklin (1-1) – It will be a tall order for Franklin to stop the potent Panthers offense. The Wildcats need to show better than they did in last year's 44-0 loss to Springboro. Franklin is not built to play catch up if they fall behind early. Springboro is averaging 530.5 yards of total offense per game. Six Panthers do 98% of that damage. The Wildcats know exactly who is coming at them.
Butler (2-0) at Wilmington (2-0) – Butler is lighting up the scoreboard having posted 50-plus points in its first two games. The Aviators are spreading the wealth as 12 different players have receptions of which eight are averaging 10 yards or more per catch. Quarterback Chandler Crane is completing 61.5% of his passes with six touchdowns and just one interception. Wilmington is back on campus and a home crowd just be the extra wind that this Hurricanes needs to keep the Aviators grounded.
Troy (1-1) at Miamisburg (2-0) – One thing that will work to Miamisburg's advantages is their size on the offensive line. The Vikings should be able to mover the football on the ground. Troy has given up far too many plays of 10 yards or more. The Trojans will have to rectify that problem or a tired defense will show itself in the fourth quarter. One of the GWOC's most pleasant surprises to start the year is the play of Troy quarterback Hayden Kotwica. The junior has thrown for 385 yards, ran for another 94 with three touchdown passes in each contest.
Tippecanoe (2-0) at Milton-Union (2-0) – This Miami County High School rivalry has gotten one-side as of late. Milton-Union has lost six in a row to the Red Devils since the series resumed in 2009. The tide may be turning though the Bulldogs have already avenged two losses from a year ago. Milton-Union needs a titanic defensive effort up front to knock off Tippecanoe. The Red Devils are averaging 8.4 yards per carry. Cameron Gibbs leads the way averaging 16.4 yards on 16 attempts with five rushing touchdowns. Teammate Jakob Prall is averaging 11.4 yards per carry after gaining more than 1,000 yards as a junior.
Valley View (2-0) at Madison Senior (1-1) – Whether ahead or behind Madison Senior isn't going to stray from what they do best and that is running the football. The Mohawks are averaging 316 yards per game on the ground. They have only completed two of eight passes on the year. The Valley View defense has played at "bend not break" level. The Spartans have been adept at coming up with timely takeaways. That could be the difference in this affair.