Best Bets: Dayton – Week 5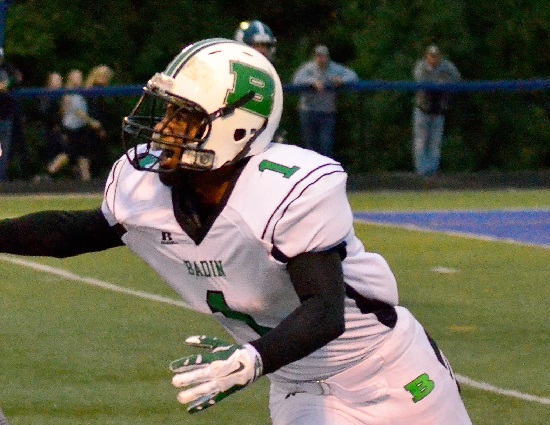 This week's slate sees a pair of games that feature 4-0 squads. Bishop Fenwick is in Hamilton to take on Badin they are the top rated teams in this week's TriStateFootball.com's Division IV-VII rankings. Top ranked Badin will have its hands full with versus the No.2 Falcons fierce defense.
This is the last non-conference game for the 18 teams in the Greater Western Ohio Conference. Division I Wayne the top ranked team in the GWOC Central heads south to Division II Miamisburg the leader in the GWOC South. The winner will be the only GWOC team that goes into league play unscathed.
Here is a look at the Best Bets for Dayton this weekend.
Bishop Fenwick (4-0) at Badin (4-0) – Fenwick has given up just eight points on the season. They have three shutouts. The Falcons have seen six players combine for 17 sacks led by Ben Hinton who has seven-and-a-half takedowns. Badin is averaging 47 points per contest. The Rams have four scores on returns. An unconventional touchdown might be the difference in this battle.
Wayne (4-0) at Miamisburg (4-0) – Miamisburg is looking for its third win in the last four week against a Division I GWOC Central opponent. The Vikings have a three-point overtime victory over Fairmont and went to Springfield defeating the Wildcats on a last second touchdown. They have shown the guts to win close affairs. Wayne has wasted little time putting away its foes. The Warriors are outscoring their victims by a 38.5 point advantage (40.5-2.0) come intermission. This not a game that Miamisburg wants to get behind by double-digits.
Centerville (2-2) at Elder (3-1) – After a 0-2 start Centerville could continue to validate its excellent turnaround by stealing a victory at The Pit. All signs point to the quarterbacks having big nights. Centerville signal-caller Jacob Harrison (Navy commit) has accounted for 1,181 yards of total yards of offense (978 passing, 203 rushing) and 13 touchdowns (10 passing, three rushing). He is completing 68.9% of his passes and hasn't thrown an interception. Elder's Peyton Ramsey (Indiana commit) has accounted for 1,193 yards of total yards of offense (879 passing, 324 rushing) and nine touchdowns (eight passing, one rushing). He is completing 66.0% of his passes and has thrown only two interceptions. The team that abandons the run first will be in big trouble.
Lebanon (2-2) at Trotwood-Madison (3-1) – This GWOC crossover tilt features the conference's top rusher Raveion Hargrove of Trotwood-Madison and its top passer Dakota Allen from Lebanon. Hargove has 865 yards and 10 touchdowns on the ground. He has three games of 216 yards or more rushing. Allen has 1,182 and 15 touchdowns (only two interceptions) through the air. This has all the makings for a high scoring, yardage filled night. Expect a lot of points and a close contest.
Monroe (2-2, 1-1) at Brookville (4-0, 1-0) – Brookville is pounding teams up front on both sides of the ball. The Blue Devils defense has allowed just 26 points. The offensive line is opening holes that has led to running backs Harry Hall and Bailey Wallen each averaging more than 100 rushing yards per game. The duo has combined for 15 touchdowns on the ground. Monroe's two losses are to Bishop Fenwick and Edgewood who are a combined 7-1. Injuries have slowed they Hornets offense. They will need everyone to step up in this affair.
Springfield Northwestern (3-1) at Kenton Ridge (3-1) – Now is the time for Northwestern to make a statement that they are for real. The Warriors have been tenacious on defense with 16 sacks and nine takeaways. On offense Northwestern needs to get Cole Brewer more involved. The senior playmaker only has three catches over the last two games. Kenton Ridge will benefit with a big start out of the gate. Making the Warriors play catch up will allow Cougars defenders Jayden Davis and Tyler Batten to cut lose and cause turnovers.