Best Bets: Ohio – Week 11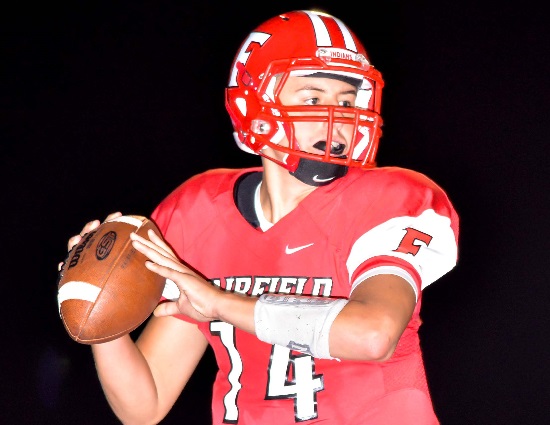 The first week of the playoffs are this weekend in Ohio, and immediately some top area teams will face some tough tests.
Three GCL South schools will be in action, and Division I, Region 2's top seed – Colerain – opens its postseason on Saturday.
Meanwhile, rivals Glen Este and Turpin and Wyoming and Indian Hill face off for the second time this season with much higher stakes.
Here is a look at the Best Bets for Cincinnati in Week 11:
Dublin Coffman (7-3) at Colerain (9-1), Saturday, 7 p.m. – Coffman squeaked into the playoffs by winning five of its final six. The Shamrocks scored at least 40 points five times. Colerain scored 34 or more points in each of its last six games and enters the playoffs with seven consecutive wins. The defense has allowed more than one touchdown just once its final five regular season games. Definite advantage to Colerain in this one.
Vandalia Butler (7-3) at La Salle (8-2), 7:30 p.m. – Butler took first in the GWOC North, going 4-1 in league play. The Lancers must contain QB Chandler Craine, who has thrown for 1,954 yards and 20 touchdowns. He has thrown 14 interceptions. His top target, Noah Ballard, has 39 catches for 605 yards. La Salle earned the top seed in Division II despite losing, 21-7 to Elder the final week. Jeremy Larkin rushed for 1,103 yards against a brutal regular season schedule and could have a huge week. The Lancers should be able to pull this one out.
Fairfield (8-2) at Elder (7-3), Saturday, 7 p.m. – Despite winning its final four games, Fairfield finished fourth in the GMC with a 5-2 league record. Hunter Krause missed four games down the stretch and was ineffective last week. Hopefully for the Indians he will be closer to 100 percent this weekend. Elder blew out a pair of GMC teams to open the season (Oak Hills and Lakota West) and enters the postseason with back-to-back quality wins vs. DePaul Catholic (N.J.) and La Salle. Peyton Ramsey was the top passer in the GCL South with 2,139 yards in the regular season, and Nick Hall is the leading receiver, just 37 yards shy of 1,000.
Glen Este (8-2) at Turpin (9-1), 7:30 p.m. – What a matchup to start the postseason for these teams. The east side rivals and ECC foes earned the sixth and third seeds in Region 6, respectively. These teams already played at Turpin earlier this season and the Spartans won, 31-17. A key will be the Trojans' offense vs. the Spartans' defense. Glen Este averaged 40.5 points in the regular season and Turpin allowed just 13.2.
Springboro (8-2) at Mason (8-2), Saturday, 7 p.m. – Springboro finished second in the GWOC in scoring to Wayne by just eight points for a 40.5 average. QB Elijah Cunningham has thrown for 2,554 yards, and his main receiver has been Nick Novacks with 1,033 yards and 15 TDs. Mason's calling card is a defense that has allowed just 15.2 points per contest. The Comets have held teams to an average of 111 yards in the air, so it will be interesting to see how they fare against Springboro's pass-happy offense. Alex King has 5½ sacks and Jeron Besecker three interceptions to pace that Mason unit.
St. Xavier (6-4) at Gahanna Lincoln (7-3), Saturday, 7 p.m. – It's the No. 9 vs. No. 8 seed game in Region 2. St. Xavier finished the regular season last in points scored (273) but first in fewest points allowed (170). J.P. Bitzenhofer made 83 tackles and picked off four passes to lead the Bombers' D-corps. Lincoln dropped two of its final three games, including a 10-7 decision to Grove City, which finished 3-7. It's nearly impossible to pick a winner in this one.
Wyoming (8-2) at Indian Hill (10-0), Saturday, 7 p.m. – This Division IV opener pits two of the top CHL teams against each other, with Indian Hill earned the No. 2 seed and Wyoming taking seventh. The Braves were unbeaten this regular season, but their toughest win was vs. the Cowboys, which they won by just five, 19-14. But that game was at Wyoming. Indian Hill is averaging 38.2 points per game, but Wyoming is surrendering an average of just 10.2. The Braves should win, but it should be a close one.