Edgewood Voted Team of the Week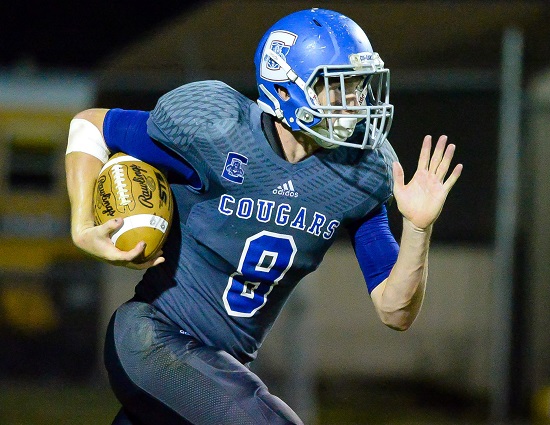 The Edgewood Cougars were voted the Gold Star Chili Team of the Week for Week 4 as they knocked off Northwest 42-14 on Homecoming night in Trenton.
Goshen finished with 1,560 (40.7 percent) of the 3,832 total votes tallied, edging out CHCA and Turpin in the voting conducted at TriStateFootball.com.
East Central, Holy Cross, Kings, Mount Healthy, Ryle, Sycamore and Wayne were also nominated.
As the Team of the Week winner, the Cougars will be presented an award at the school in the near future from our friends at Gold Star Chili.
Nominate your team weekly on Twitter @TSFootball or by e-mailing us at staff@tristatefootball.com. Next week's voting opens up by Sunday evening.
COMPLETE RESULTS
[polldaddy poll="9526504″]