LaSalle rolls all over Turpin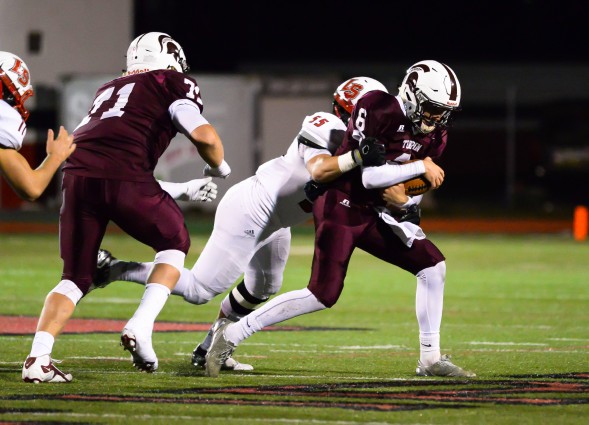 The LaSalle Lancers kept on rolling this week as they beat the Turpin Spartans in the second round of the OHSAA Division II playoffs, 34-3.
LaSalle (10-2) scored the first points of the game after a one-yard rushing touchdown by TreSean Smith.
The Lancers continued their hot start and added to their early lead by scoring 17 unanswered points before the Spartans made a field goal with 2:55 left in the second quarter.
That was the first, and last time that Turpin (11-1) was able to get on the scoreboard thanks to the LaSalle defense.
LaSalle held Turpin, a team that averages nearly 200 rushing yards per game, to just 15 positive yards on the ground.
The Spartans were outgained in total offense, 310 yards to 103. Coming into the game, Turpin was ranked as the second best Division II team in Ohio, while the Lancers were ranked fifth.
On offense, LaSalle was led by RB Jarell White, who had 16 carries for 141 yards and two touchdowns.
Lucas Smith led the Spartans in yardage, with 88 passing yards while going 10 for 22.
Up next, LaSalle advances in the playoffs and will face Miamisburg in their third straight regional final appearance.