2017 Snapshot: Carlisle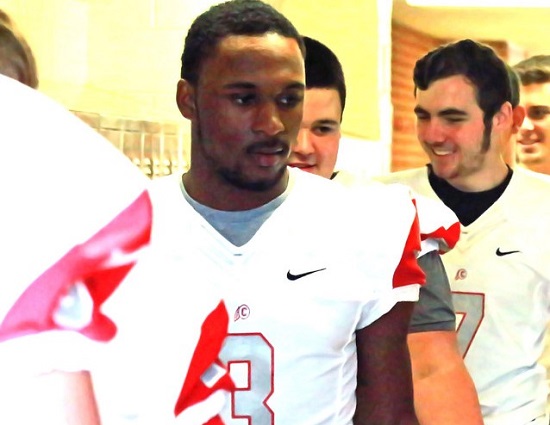 Carlisle ATH DJ Chambers (photo from carlisleindiansfootball.com)
The Carlisle seniors look to do something no other class has ever done at Carlisle, make the playoffs for three consecutive years. The Indians are coming off back-to-back postseason appearances for just the second time in program history and both have been since 2009. To say that Carlisle football is in as good of shape as it ever has been would be an understatement.
The Indians were just seven points away from being undefeated in '16. They lost a pair of games by three points to start the season before reeling off eight wins in a row. A gut-wrenching one-point loss to Greenview has left a bitter taste in the returnee's mouths. This squad would like nothing better than to avenge all those missed opportunities from a year ago.
"Our skill position players bring back a good amount of experience," head coach Mike Brown states. Like most Division V schools Brown worries about Carlisle's "size and experience up front." Staying healthy will be key. Those in the rotation are good enough to play with anyone in the Southwestern Buckeye League. This is a squad that will be in the hunt for a playoff berth. Falling short of playing in November would be a huge disappoint for a team that oozes with confidence.
Division V, Region 20
2016 RECORD: 8-3, 6-0 SWBL Buckeye
COACH: Mike Brown (14-8 at Carlisle, two years, 47-20 overall, six years)
HONOR ROLL
DJ Chambers, Sr, RB/LB/RS – One of the best and perhaps the fastest player in all of Region 20 Chambers was named Division V Second Team All-Southwest District (WR) as a junior. An elite return man, Chambers only got four chances to return a kick a year ago but three of them wen for touchdowns (two kickoffs, one punt). Chambers heads into his senior campaign with 941 yards rushing, 30 receptions for 451 yards and 21 total touchdowns (11 rushing, five kickoff returns, four receiving, one punt return, one interception return).
Spencer Mays, FB/LB – Brown calls Mays, "a tough player who is really starting to find out he can dominate on the football field." Mays tallied 64 total tackles, forced two fumbles, recovered two fumbles, recorded a sack and had an interception. On offense, he carried the ball 16 times for 132 yards and four touchdowns. That effort garnered Mays Second Team All-SWBL Buckeye accolades as a junior.
Dakota Milligan, Sr, DB – Milligan has a nose for the football and making big plays. He had three takeaways (two interceptions, one fumble recovery) and 42 total tackles on his way to being selected Honorable Mention All-SWBL Buckeye as a junior.
OTHER RETURNEES
Jake Moore, Sr, QB/DB – "A gritty player who provides great leadership from the quarterback and free safety positions," Brown says. Moore threw for 513 yards, ran for 277 yards accounted for 13 touchdowns (nine passing, four rushing) and had 27 total tackles with an interception as a junior. For his career Moore has amassed 1,628 yards of total offense (1,008 passing, 620 rushing) and accounted for 21 touchdowns (11 passing, 10 rushing).
Braden Rauch, Sr, WR/DB – A coaches dream, Rauch is a do-it-all type player who makes the team better no matter where he lines up. Brown loves that he is tough and disciplined.
Tanasi Reed, Sr, WR/DB – Another member of the Reed clan who brings experience to both sides of the ball.
Braden O'Connor, Sr, OL/DL – A real team player who does whatever he is asked of him. O'Connor started on the o-line as a junior but will go both ways in '16.
Dane Flatter, Jr, RB/LB – Things couldn't be any better for Flatter. He earned his first letter last fall and that experience makes him poised to do big things on offense and defense this fall.
Chandler Workman, Jr, OL/DL – Workman is a strong and tough interior player who Brown thinks will have a breakout season.
NEWCOMERS
Brown is looking for OL/DL Ashton Morris and OL/DL Gage Smith to have great senior years in the trenches. The Indians will also benefit from the sophomore class stepping up and provide depth across the board.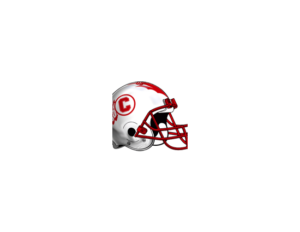 PLAYOFF HISTORY
(eight appearances, 1-8) – 2016, 2015, 2010, 2009, 2004, 2001, 1984, 1980
2017 SCHEDULE
The Indians will play six games on their home turf at Laughlin Field. The foes are the same as last year only in opposite venues. Winning a fourth SWBL Buckeye title in the last six years is very feasible. There isn't anyone on this schedule that Carlisle can't beat. That said Franklin, Madison Senior and Milton-Union will be mega battles.
RUNNING TO VICTORY 
In the 22 games that the Indians have played under Brown the team has put up massive yardage numbers on the ground. Carlisle has churned out 6,188 yards and averaged 281.2 yards per contest in that span. They have also found the end zone 69 times rushing over the last two years including 40 times in '16.
BROWN A GOOD LUCK CHARM
Coach Brown led teams have made the playoffs in each of his six seasons. Summit Country Day made the postseason all four years he was at the helm and Carlisle has made it the past two campaigns.
BEATING THE BEST
last season's win over Dixie in Week 6 broke a streak of 32 games in which Carlisle had not beaten a team that finished the regular season above.500. The Indians would take down Madison Senior and Milton-Union over the following two Fridays. Both of those schools would finish '16 with winning records.